This Week's Vodafone Big Top 40 New Entries (31st July 2016)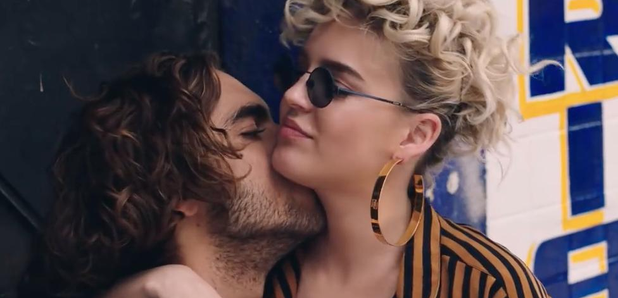 We are into the FINAL weekend of July 2016 and we've got a list of cracking new songs for you to check out.
Justin Bieber may be ruling the roost at the top of the Vodafone Big Top 40, but that doesn't stop new tracks from making their highly anticipated debuts lower down the chart. Keep an eye on these tunes because they might be challenging at the top very soon!
Listen to the latest chart songs in the UK top 40 from the 31st July 2016 show:
No.38: Usher - 'Crash' (Download)
'Would you mind if I still loved you? Would you mind if things don't last?'
Usher's brand new track 'Crash' is the second single taken from his album 'Flawed', his first full studio LP since 2014! Usher has performed the song live on Jimmy Fallon's 'Tonight Show' and he's booked to perform it at the 2016 iHeartRadio Awards 2016 in September.
No.31: Anne-Marie - 'Alarm' (Download)
'There goes the alarm. I saw it coming, I let it go.'
Vodafone BT40 breaker Anne-Marie has finally broken through to the big time with her single 'Alarm' and it couldn't be more deserved. The last time we heard AM's vocals on a track, it was for Rudimental's EPIC track 'Rumour Mill', however now she's doing it on her own and we're so happy it has finally happened.