This Week's Vodafone Big Top 40 New Entries (24th July 2016)
24 July 2016, 18:52 | Updated: 4 December 2017, 11:10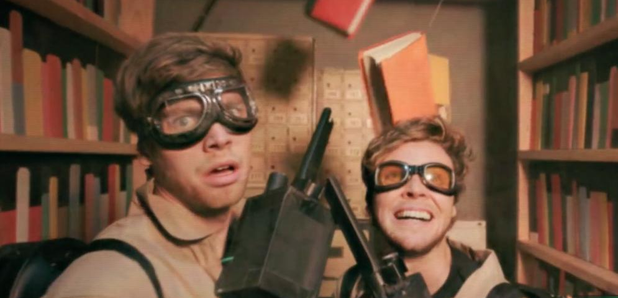 It is the second to last week in July 2016 and we've STILL got some HUGE new songs for you to sink your teeth into.
Jonas Blue was looking to defend his No.1 spot this weekend but had a few absolute stunners to compete with! Have a look at this week's new entries and you'll know exactly what we're talking about.
Listen to the latest chart songs in the UK top 40 from the 24th July 2016 show:
No.26: Snakehips feat. ZAYN - 'Cruel' (Download)
'It's such a cruel world. Maybe I found somethin' good, girl.'
We LOVE the fact ZAYN is collaborating with a whole host of other artists including 'All My Friends' hitmakers Snakehips. Their new collaboration 'Cruel' is just a taster of what we expect will be a LOT more hits from the former 1D heartthrob.
No.24: 5 Seconds Of Summer - 'Girls Talk Boys' (Download)
'Oh when the girls, when the girls talk. When the girls talk boys.'
5 Seconds Of Summer + the new Ghostbusters movie...what's not to like?! The 5SOS lads are on fire in the awesome new video for their single 'Girls Talk Boys'.
No.23: Britney Spears feat. G-Eazy - 'Make Me' (Download)
'I just want you to make me move. Like it ain't a choice for you, like you got a job to do.'
When Britney comes back, she come back in a BIG way. She's hired in 'You Don't Own Me' rapper G-Eazy for a 22016 blockbuster tune that'll remind you how much you have missed Ms Spears & her iconic vocals.
No.1: Major Lazer, Justin Bieber & MØ - 'Cold Water' (Download)
'I won't let go. I'll be your lifeline tonight.'
Did you ever think it would be anyone else at No.1 this week...seriously?! Major Lazer has teamed up with the incredible Justin Bieber & MØ to steal the 'Song Of The Summer' title as well as the No.1 spot, (just 2 days after it was released) wow.