Here's What We Can Expect From Season 7 Of The Walking Dead And We're Already Terrified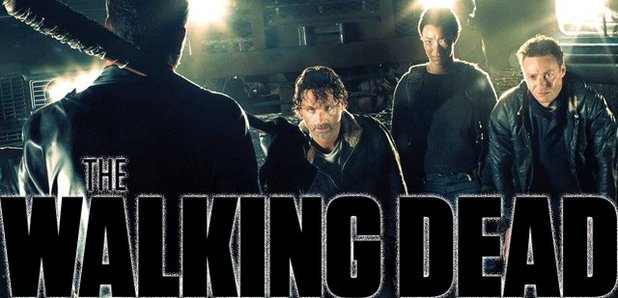 It's back NEXT WEEK and here's what we know so far.
We're not sure that we're ready for the seventh series of The Walking Dead to enter our lives.
We're still recovering from season six.
Because, let us tell you, that horrific cliffhanger AND Negan's twisted game of Eeny Meeny Miny Moe has put us on edge for months.
That said, we're starting to get important details about what to expect and we have a feeling that what is about to go down is going to change everything… and not necessarily for the better.
So, here we go.
What do we know?
Fact One: We'll 100% find out who Negan killed.
So the cliffhanger at the end of the last season was EPIC.
Jeffrey Dean Morgan even confirmed to Vulture that we will find out more details about Negan's victims as he commented, "Seasons even is going to pick up right where we left off. So you're going to see who's on the end of that bat".
Fact Two: There could be more than one death.
If you add together the recent quotes, clips and fan theories, then it's looking like Negan may well kill two main characters.
Fact Three: We might see the Kingdom. FINALLY.
We don't know when the Kingdom will make an appearance but Executive Producer Gale Anne Hurd has teased the possibility during a chat at Comic-Con: "There might be some interesting nonhuman characters as well".
Fact Four: Things are not looking good.
Evidence a) The trailer.
Fact Five: Negan and Rick get cosy.
And when we say cosy, we really mean that Negan drags Rick into his camper which can only mean bad things. VERY BAD THINGS.
Fact Six: The date.
It'll return on October 24th.
You May Also Like...