The Oscars Made A Shocking Mistake With Their 'In Memoriam' Section & People Aren't Happy
27 February 2017, 15:47 | Updated: 4 December 2017, 11:10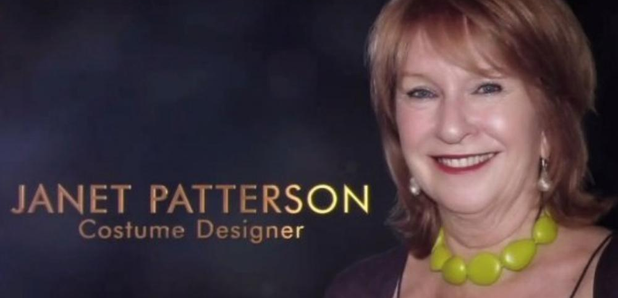 The 2017 Oscars has just been a series of crazy errors...
Each year at The Oscars, people involved in the film industry who have passed away during the past twelve months are remembered during the 'In Memorium' section of the show.
Usually a song will play and the names of those who have died, faces and a clip from their work will be shown on a screen during the show.
But during the 2017 show, the producers of the show made a massive mistake and included a photo of someone who isn't actually dead!
@greggutfeld Before the best picture blunder. In Memoriam showed Costume Designer Janet Patterson who is very, very alive. #Oscars #CNN pic.twitter.com/5kzFUXOVJZ

— PManBoSoxFan (@PaulManijak) February 27, 2017
Before they'd made the much publicised mistake of announcing the wrong film as winners of the Best Picture award, producers had already included the picture of Jan Chapman, alongside the name of costume designer Janet Patterson.
Sadly Janet did indeed pass away during the last year, but her friend Jan is very much still with us.
Of course people on Twitter reacted accordingly...
Oh dear. The #Oscars put up what I think is a photo of Jan Chapman, instead of Janet Patterson, for the In Memoriam segment. pic.twitter.com/VbnO7u3HoS

— Rhett Bartlett (@dialmformovies) February 27, 2017
Oscars, what a farce. Ask Janet Patterson! Couldn't even get a dead persons photo right.

— Elizabeth (@Elizabe96177273) February 27, 2017
@ABC OMG, The Oscars should have double check the picture for Janet Patterson. Poor Jan.....How embarrassing!!

— Naomi (@naomib090) February 27, 2017
Janet Patterson: (below)
Oscars: Yes, you are! pic.twitter.com/8BeRZonqcV

— Zach Dennis (@zdennis24) February 27, 2017
Now Jan has spoken out about the whole thing.
Talking to Variety, Jan said, "I was devastated by the use of my image in place of my great friend and long-time collaborator Janet Patterson. I had urged her agency to check any photograph which might be used and understand that they were told that the Academy had it covered."
"Janet was a great beauty and four-time Oscar nominee and it is very disappointing that the error was not picked up. I am alive and well and an active producer."

We're starting to wonder what else went wrong that we might've missed!

You may also like...