Scream Queen's Billie Lourd Breaks Her Silence After Family Tragedies
3 January 2017, 10:39 | Updated: 4 December 2017, 11:10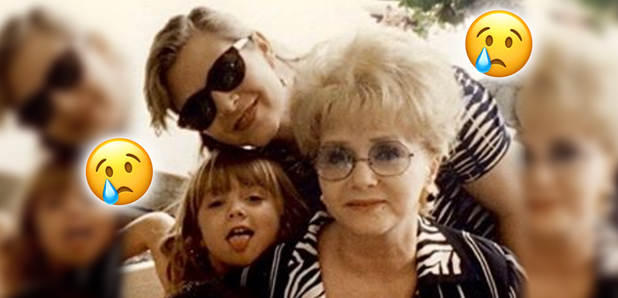 The Chanel #3 actress opens up about losing her mother and grandmother over the Christmas period.
2016 was a cruel year, and among those who were hit the hardest is Scream Queens star Billie Lourd, who lost two close family members over Christmas.
Her mother, Star Wars legend Carrie Fisher, passed away on December 27th, with her actress grandmother, Debbie Reynolds, dying a day later after suffering a stroke.
Billie broke her silence to pay tribute to her late family members, writing "There are no words to express how much I will miss my Abadaba and my one and only Momby. Your love and support means the world to me."
Following the heart-breaking announcements of Carrie and Debbie's deaths, Billie received countless messages of support from co-stars and fans alike, including boyfriend, Taylor Lautner.
RELATED: Taylor Lautner Was Caught Making Out With A Scream Queens Co-Star In Real Life!
Lea Michele (Hester), Glen Powell (Chad), John Stamos (Brock) & Jamie Lee Curtis (Cathy) all sent Billie messages of support, as well as pop princess Ariana Grande.
My heart today.. I love you Billie. pic.twitter.com/2AhltGzn3P

— Lea Michele (@msleamichele) December 27, 2016
RELATED: Taylor Lautner's EPIC Body Transformation
Carrie Fisher passed away on 27th December 2016 aged 60. Debbie Reynolds, Carrie's mother and Billie's grandmother, suffered a stroke the following morning, and died later that day.
You May Also Like...