Did Anyone Else Spot This Pretty Massive Mistake On A Recent Episode Of 'Tattoo Fixers'?
9 September 2016, 15:13 | Updated: 4 December 2017, 11:10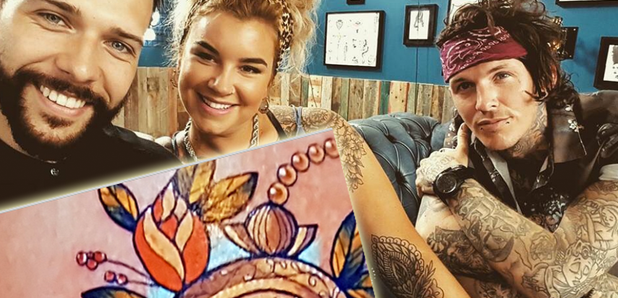 Aren't these guys supposed to correct your dodgy tattoos?
So for anyone who hasn't seen it...
The idea behind the TV show 'Tattoo Fixers' is all in the name.
People visit a group of three tattoo artists, Alice, Jay and Sketch, and explain why they don't want their tattoo anymore.
The trio then come up with a creative way of covering it up.
You get the idea.
For anyone who's watched the show, you'll know these guys do some amazing work...
But in a recent episode, Alice made a bit of a mistake.
One of their clients, Kat, appeared on the show, and explained her nightmare tattoo story.
Alice created her a very colourful and creative design that included a pocket watch, flowers and a tea cup.
But as many people noticed, she got the numbers wrong on the clock face.
I thought you went on tattoo fixers to fix a tattoo mistake, not create another one #tattoofixers #tattoomistake pic.twitter.com/d0gXk5MKK7

— Tony Dean Chambers (@Tonaaay96) September 7, 2016
#TattooFixers going to have to do another cover up on this one... two 11s and no 9???? pic.twitter.com/AD3AS5MxDW

— Gareth Baldwin (@GazziB) September 6, 2016
Oh dear Alice!
We know that everyone makes mistakes, so don't feel too bad.
We just hope that Kat got a free cover up second time around to fix that error.
You may also like...