Keeping It In the Family: Pop Stars With Musically Talented Parents & Siblings – Watch
5 March 2014, 14:13 | Updated: 4 December 2017, 11:10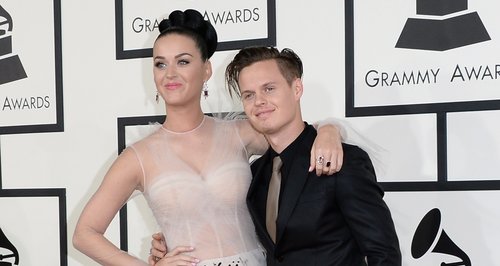 Check out which superstars also have family members full of musical talent.
Ever wondered what it must be like to be Katy Perry's brother? How about Bruno Mars' sister? Imagine, it's Christmas time and all the family pops around and all they do is talk about the superstars we all know.
Well, turns out the talent doesn't stop there. We've found those pop star brothers, sisters, mums and dads who also possess a talent for music.
This week saw Nicki Minaj's mum get in on the act so it's the perfect time to look at some of the others you might not know about.
They might never hit the dizzying heights of fame of their pop siblings... but they would sure give them a run for their money in the family talent show…
Lorde's Sister: India Yelich-O'Connor
Lorde's younger sister might be after a Grammy of her own in the future. Despite only being 15, she's well on her way to forging a music career and has impressed with cover versions, including this one of A Great Big World's duet with Christina Aguilera.
Bruno Mars' Sisters: The Lylas
If you didn't know Bruno Mars had such a big family, you definitely didn't know just how musically gifted that family is either. Jaime, Tahiti and Presley (another sister, Tiara, recently left the group) make up the girl-group The Lylas. They have their own reality show and are looking at releasing an album of their own in 2014.
Miley Cyrus' Dad: Billy Ray Cyrus
Don't tell his heart, his achy breaky heart! Yep, that song that you know (and may love) was Billy's biggest hit to date. Music's always been in Miley's family and her Dad was leading the charge well before the Twerking Queen came along. He even recently tried something a bit different and unveiled a hip-hop heavy sequel of the track. See what you think…
*Warning, this track features strong language which may cause offence*
Justin Bieber's Mum: Pattie Mallette
Justin recently showed the world his mum's got a pretty good voice on her when he posted an Instagram video of her in the studio. Question is, could this be a new feature on his next album? Only time will tell.
Rihanna's Brother: Rorrey Fenty
The younger sibling of the 'We Found Love' star prefers to go by the name GQ or Gallest and released a single called 'Feel Me' back in 2011.
*Warning, this track features strong language which may cause offence*
Nicki Minaj's Mum: Carol Maraj
Don't expect any effin' and blinding from Nicki's mum as she's opted for gospel music with a splash of electronica for her musical efforts.
Beyonce's Sister - Solange Knowles
She's certainly probably one of the most well-known on this list and has enjoyed huge solo success. She always gets the support of her big sis and her track 'Losing You' was all over the world in 2012/13.
Katy Perry's Brother: David Hudson
He's the younger bro of the female superstar and decided to keep the family name in pursuit of his musical endeavours. He originally worked as a solo artist but now has a band who released the song 'Chained' back in May last year.