Capital's Summertime Ball Sees HUGE Sets From One Direction, Fifth Harmony, Avicii & More
7 June 2015, 12:15 | Updated: 4 December 2017, 11:10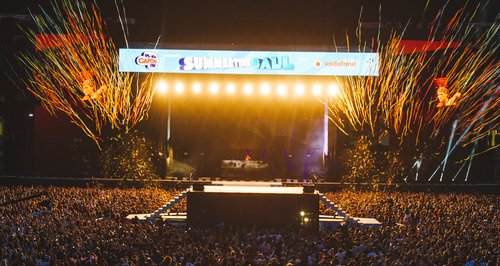 From surprise guests to Ariana Grande's VERY sexy stage outfit and OF COURSE One Direction, the #CapitalSTB literally had it all!
It was the biggest event of the summer by far, and of course the Summertime Ball was jam packed with some incredible moments - from One Direction opening the show with one hell of a bang, via Martin Garrix and Avicii bringing the party to Wembley, it was an UNMISSABLE show.
Whether you missed out on tickets or you were one of the lucky 80,000 that want to relive those INCREDIBLE moments, we've got you covered with a roundup of the whole of Capital's Summertime Ball with Vodafone. Don't say we aren't there for ya!
One Direction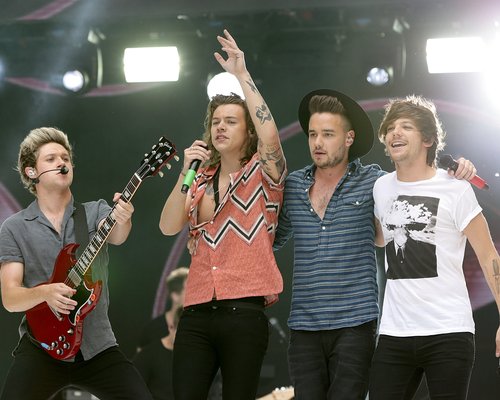 It was always going to be one hell of a show when you have one of the biggest bands in the world opening the show! Harry, Louis, Liam and Niall played some of their biggest hits and a cheeky album track 'Girl Almighty' which went down VERY well with the 80,000 strong crowd.
Meghan Trainor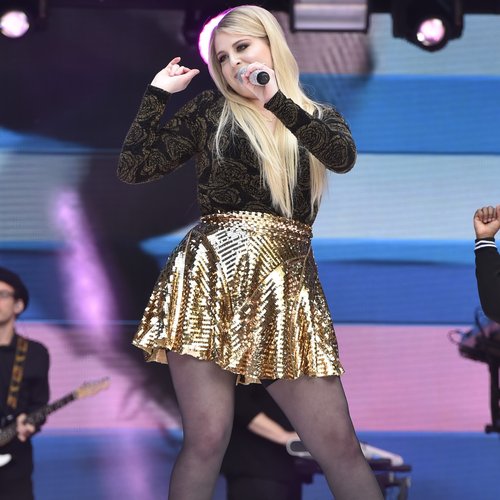 Meghan brought the glitz and glamour to the stage at Wembley - and of course, that famous booty too! Singing her hit songs 'All About That Bass' and 'Lips Are Movin'', Meghan got the crowd up and dancing throughout her fabulous set.
Lunchmoney Lewis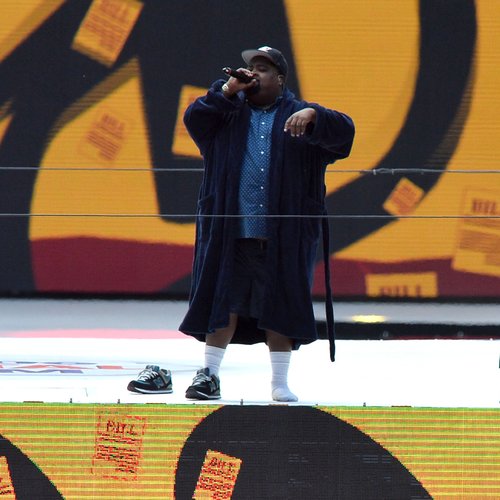 Talk about casual stage attire! Lunchmoney brought his trademark dressing gown for his turn on the centre stage at Wembley Stadium for his rendition of 'Bills' and whipped off his shoe and sang to it - we can guarantee that is a #CapitalSTB first!
Flo Rida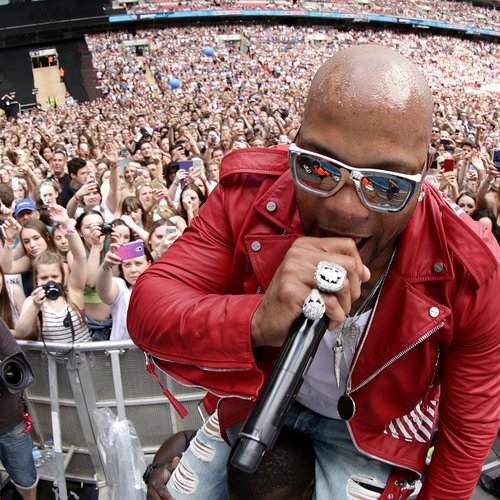 Ever the performer, Flo Rida came onto the stage flanked by a bevy of hot women before getting on his bodyguard's shoulders and being walked around the audience. Some of the fans got VERY close and personal with Flo as he leapt up onto the crowd barriers and performed millimetres from the audience. WOW!
Little Mix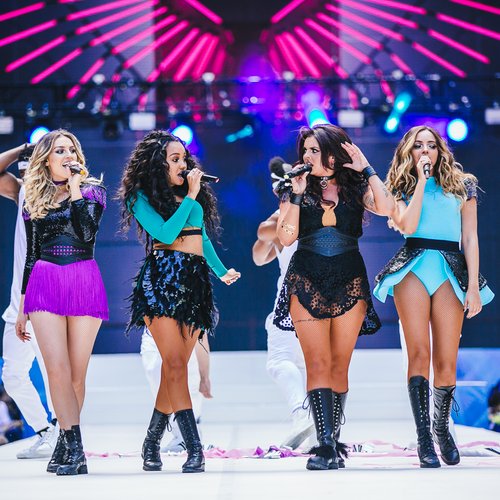 Bringing the girl power to the stage, Little Mix had it all - fierce dance routines, fire cannons and the FIRST EVER live performance of their brand new song 'Black Magic'. The girls were one of the most sought-after acts for the Ball, and as always, they definitely delivered!
Jason Derulo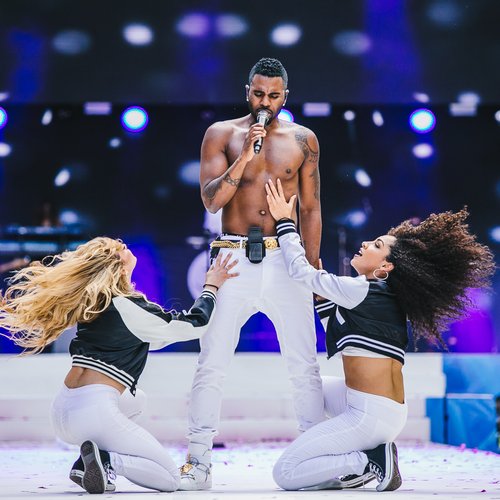 Without doubt, the STEAMIEST performance of the night - Jason turned up the heat by stripping off at the end of his set! Mr Derulo got that BODY out to the delight of the crowd after wowing them with a host of his biggest hits including 'Trumpets' and 'Want To Want Me'.
Kelly Clarkson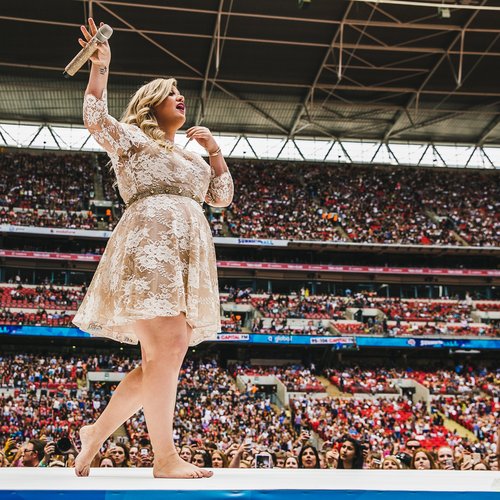 Kelly took to the stage to perform the brilliant 'Heartbeat Song' and a couple of her old classics, including 'My Life Would Suck Without You' - and she decided to ditch her shoes at the last minute and go it barefoot after she decided she didn't like her shoes!
Nick Jonas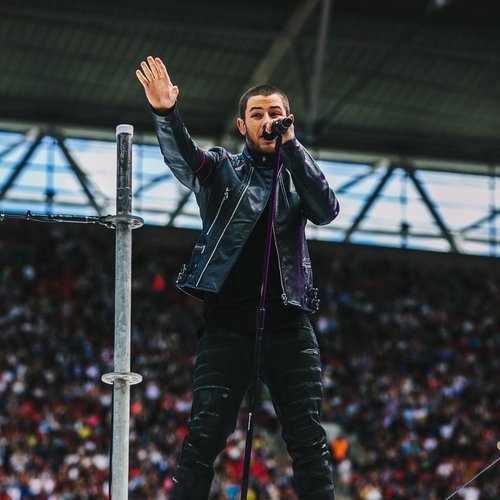 Phew - Nick got a LOT of hearts racing with his sultry performance of 'Jealous' - sadly he didn't whip his top off and show us those abs but we DID get a flash of chest hair which did very nicely indeed!
Rixton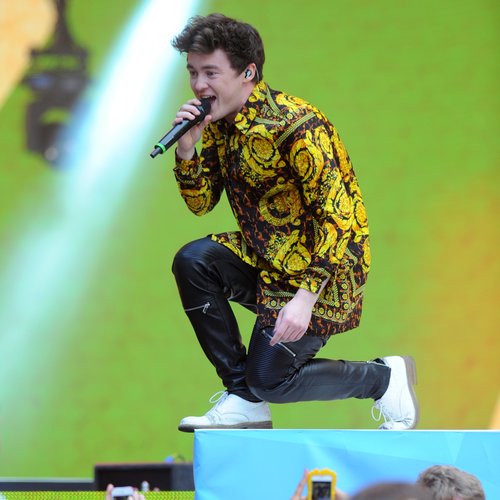 Well, these boys have certainly come a long way in their first year in pop - Rixton provided one of the standout performances of the day with their slick vocals and Jake Roche's sexy shimmies. The boys also paid tribute to Sam Smith with a medley of 'Latch' in the middle of their song 'We All Want The Same Thing' which sent the crowds wild.
Pitbull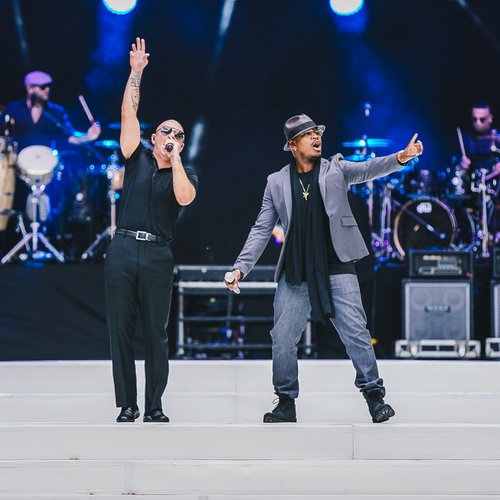 Pitbull surprised the crowd by bringing out the first special guest of the evening in the form of fellow Ball artist Ne-Yo for their joint song 'Give Me Everything' which had 80,000 people screaming their heads off - we don't blame you!
Martin Garrix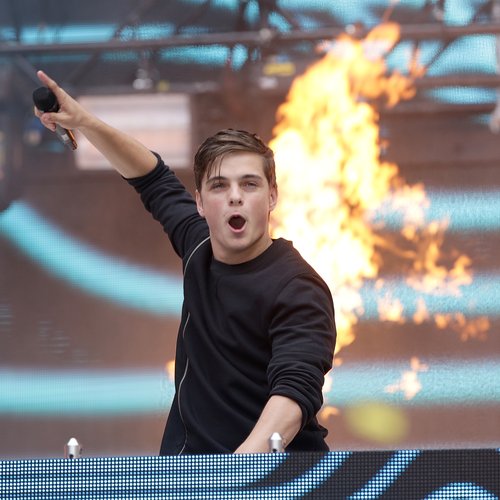 We KNEW Martin Garrix would spark a HUGE reaction from the crowd, but we weren't expecting quite so many of you to fall in love with the Dutch DJ - we saw all those tweets, guys! Martin's spectacular set included some of his biggest hits and even a cheeky Disclosure and Sam Smith medley, as well as dropping his massive new tune 'Rewind Repeat It' featuring Ed Sheeran's stunning vocals.
Rita Ora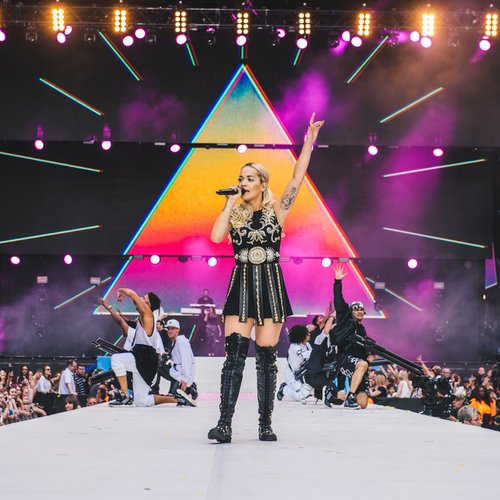 Rita channelled gladiator chic for her first performance of 'Poison' at Wembley Stadium - and the crowds went absolutely crazy! This lady always puts on a great show and her high-energy set blew 80,000 of you away.
Fifth Harmony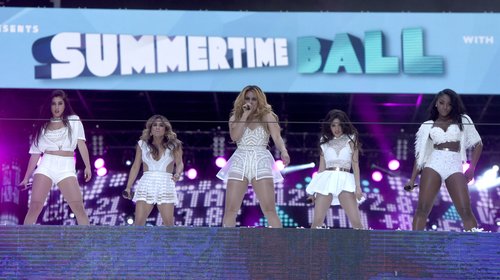 Fifth Harmony were the ones YOU guys were asking for, literally blowing up Twitter during announcement week. You asked, we obliged and they put on one hell of a performance of their song 'Worth It' on the centre stage.
Nathan Sykes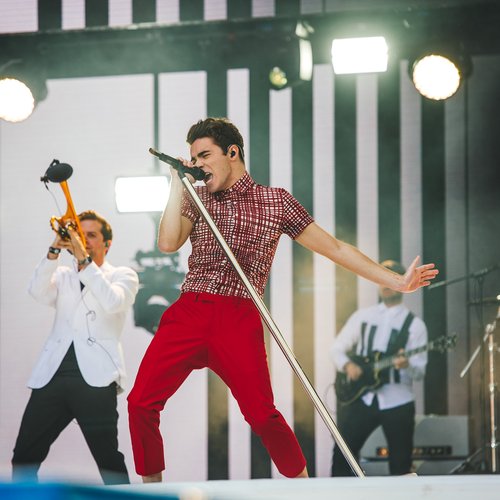 Definitely a crowd favourite, Nathan brought his new single 'Kiss Me Quick' as well as another track from his album, 'More Than You'll Ever Know' to the delight of the 80,000 strong crowd. Ever the showman, Mr Sykes rocked some serious red jeans and blew everyone away with his amazing vocals.
Carly Rae Jepsen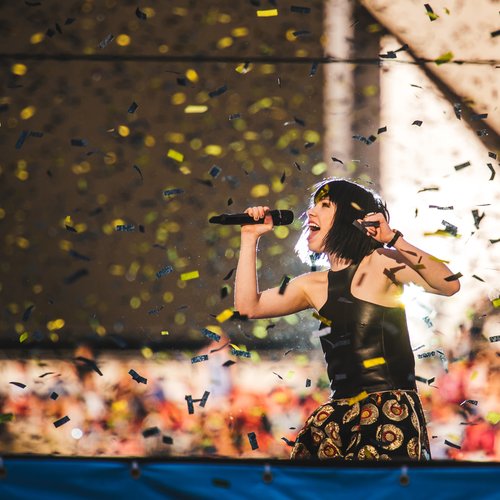 Well, it was quite literally IMPOSSIBLE not to sing along to Carly Rae Jepsen's set at the Summertime Ball! The queen of the irresistibly catchy pop hits brought her classic track 'Call Me Maybe' and her brand new song 'I Really Like You' to centre stage at Wembley - the entire stadium singing the songs back to her was a moment to remember!
Jess Glynne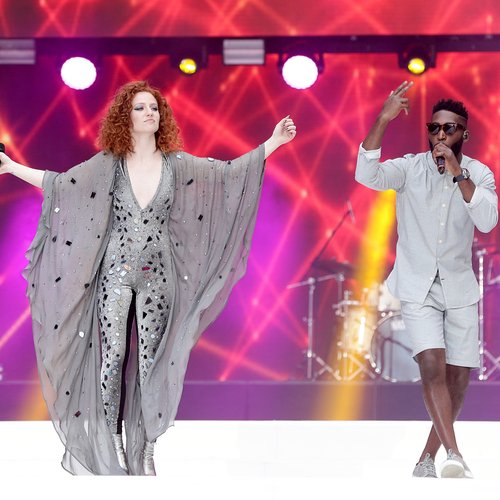 It was time for another VERY special guest during Jess's set - Tinie Tempah came on to HUGE cheers from the crowd to perform their joint song 'Not Letting Go'. Jess looked ridiculously good in a sequinned jumpsuit that showed off her flame-red locks to perfection - hot!
OMI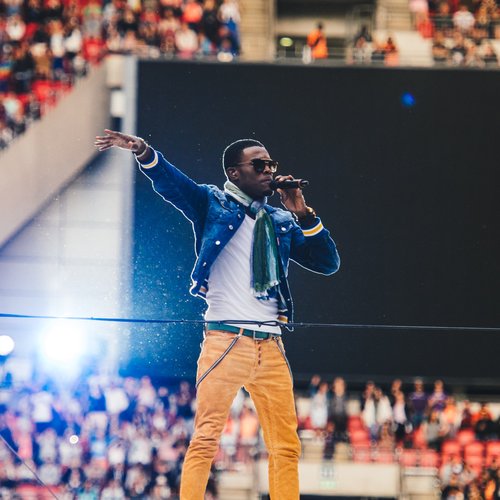 The Summertime Ball had it all this year - from super cool DJ sets to pure pop classics - and it even had a bit of Caribbean flavour courtesy of OMI and probably THE song of the summer, 'Cheerleader'. There certainly were a lot of cheerleaders in the crowd too, as the whole of Wembley sang along.
Olly Murs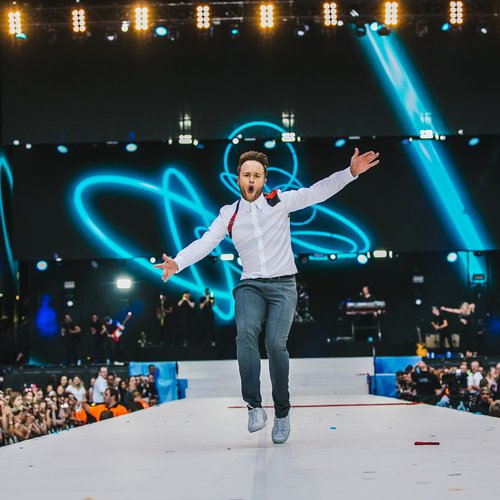 If there is one man that knows how to command a crowd, it's definitely Olly Murs! The cheeky Essex chap had all 80,000 of you hooked with his charismatic performance, complete with tight trousers, slick dance moves and a host of hits. He even chucked a couple of cheeky Bruno Mars remixes in there, with 'Uptown Funk' and 'Trouble' making an appearance in his set.
Ariana Grande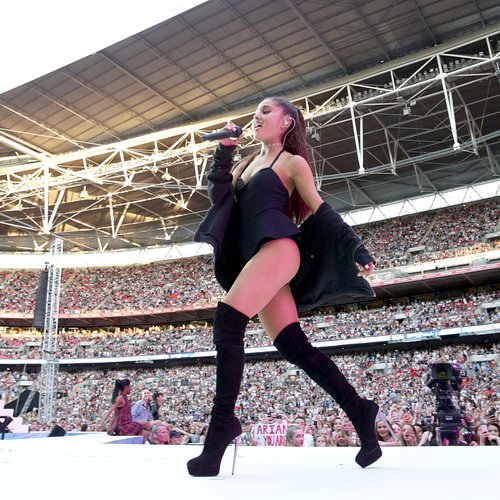 Well, THIS was a treat for the guys in the audience just as much as the girls - Ariana and her endless legs took to the stage in a teeny tiny black leotard and thigh high boots! Her killer high notes in 'Bang Bang' were definitely one of the standout moments from her excellent performance. This lady ALWAYS brings it!
Ne-Yo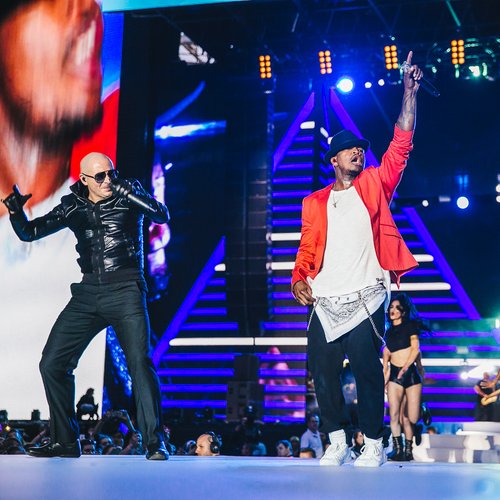 Oh heyyyyy there Mr Smooth! Ne-Yo had one of the biggest sets of the night as the penultimate performer, bringing a HUGE eight tracks to Wembley. He even brought Pitbull out as his special guest to repay the favour. You guuuuuuyyyyyys!
Avicii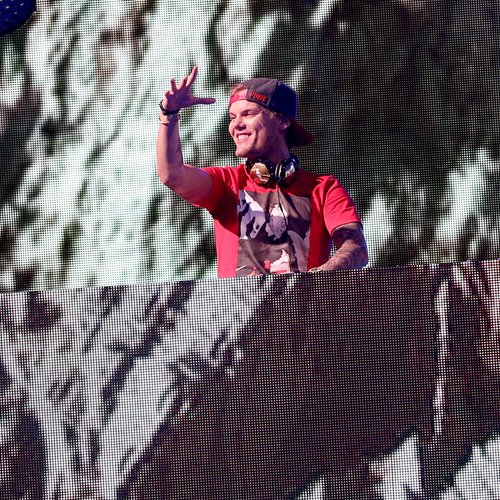 WOW, what an end to an incredible day! Avicii had it all, killer tunes, visual effects, confetti, you name it! The DJ absolutely smashed his brilliant closing set, and kept 80,000 people dancing after SEVEN solid hours of partying at the Summertime Ball. We bow down to your DJ powers, Mr Bergling!