Sophie Turner Defends 'Stranger Things' Star Finn Wolfhard After A Fan Slams Him For Being "Rude"
7 November 2017, 12:39 | Updated: 4 December 2017, 11:10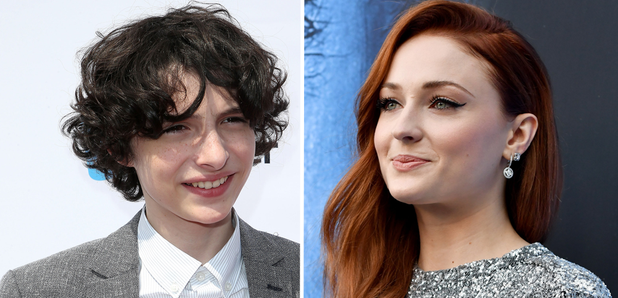 Let's just remember, he's a kid!
What were you doing when you were 14 years old? Having sleepovers with your mates, using Snapchat as your only true way of communication and of course watching every episode of 'Stranger Things'.
> We're Just As Mad About 'Stranger Things' As YOU Are! Download Our App For All Things Upside Down
Well, for Finn Wolfhard, who plays Mike in the Netflix phenomenon, he's doing press tours all over the world. And although that seems pretty cushy, it comes with some massive downsides. And yesterday, that downside came in the form of a disgruntled fan.
As Finn left the hotel he was staying at, a fan (whose Twitter profile has now been set to private) was passed by by the child-star, leaving him without a selfie/autograph....so what did he do? He took to Twitter to call Finn "rude".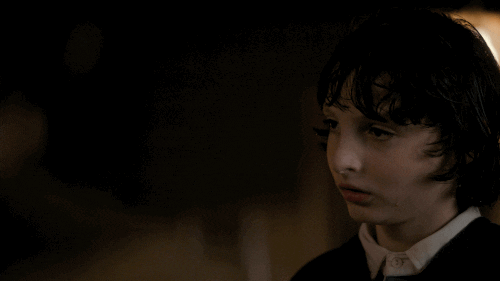 via: GIPHY
> Louis Tomlinson Said What We Were All Thinking As Niall Horan Revealed He's Scared Of 'Stranger Things'
Now, we can understand the disappointment but then again, he's just a 14 year old kid! Upon seeing the tweet, a whole host of actors came to defend Finn, including Sophie Turner of 'Game Of Thrones' fame:
Damn... seeing fully grown adults wait outside the 'Stranger Things' kids' hotels etc , and then abuse them when they don't stop for them...

— Sophie Turner (@SophieT) November 6, 2017
Is super weird A. What adult in their right mind waits for a CHILD outside their hotel and B is then is offended when the CHILD doesn't stop

— Sophie Turner (@SophieT) November 6, 2017
It doesn't matter if they are an actor... they are kids first. Give them the space they need in order to grow without feeling like they owe

— Sophie Turner (@SophieT) November 6, 2017
Anyone anything for living their childhood dreams

— Sophie Turner (@SophieT) November 6, 2017
Shannon Purser a.k.a Barb was also quick to defend her co-star too!
Okay, no. No actor is under any obligation to stop for anyone. Finn is an incredibly kind human. But he's human and he needs breaks too. https://t.co/b4Lfrl1wU3

— Shannon Purser (@shannonpurser) November 4, 2017
Whilst you're here have you seen Millie Bobby Brown absolutely NAIL her 'season 1 recap-rap'? Wow!