Fans Raise Concerns As Steph Davis Shares Worrying Snapchat Whilst 'Trying To Relax'
14 March 2017, 11:12 | Updated: 4 December 2017, 11:10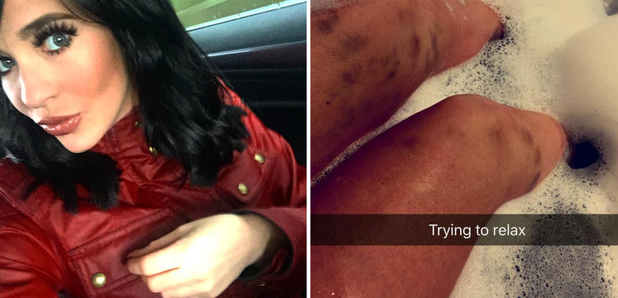 People were quick to offer the star support after they spotted marks covering her legs...
In the last few weeks, things had been looking up for Stephanie Davis and Jeremy McConnell. The birth of their son Caben-Albi saw the two join forces once again to co-parent in a civil way, however they were adamant that there was nothing romantic going on.
But things appear to have taken a turn for the worst and Steph's recent actions on social media suggest all is not well with the pair.
Firstly, Steph unfollowed Jeremy on Twitter. Whilst that might not sound like a big deal to many people, the fact that they were following each other again after so long had been a hugely positive step in them working together to co-parent their son.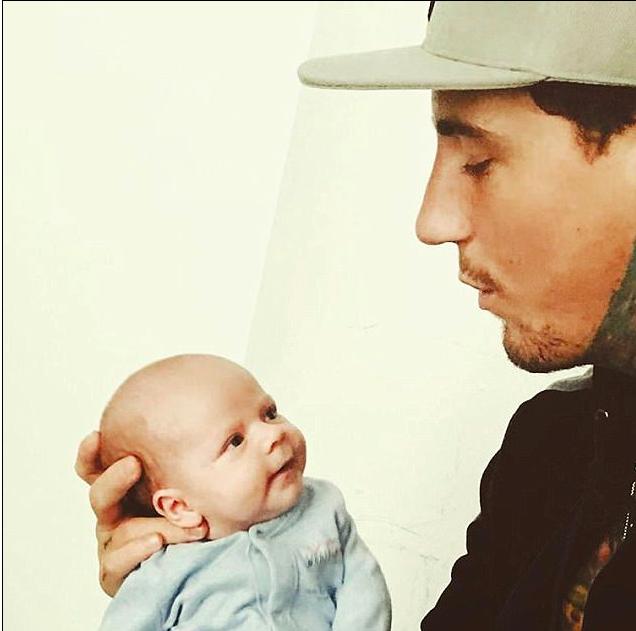 It's rumoured that the reason Steph no longer follows Jeremy is because he's about to take part in Ex On The Beach and Steph isn't happy about that as he'll be away from his son and will potentially come face to face with another of Steph's exes, Sam Reece.
Sam was the ex Steph had been dating when she met Jeremy in the Celebrity Big Brother house and the couple first got together.
However, it was this picture that Steph later shared on Snapchat that sparked worried concerns amongst her followers....
It appears to show Steph's legs in the bath alongside the caption 'Trying to relax'. But the thing that fans are concerend about is the fact that Steph's legs seem to be covered in marks, which many people think are bruises.
Anyone else see @Stephdavis77 snapchat , what the hell happened to her legs bruised so bad , omg !

— michaela farrelly (@FarrellyKaylah) March 13, 2017
@Stephdavis77 why are your legs so bruised

— Luce (@lucy959x) March 13, 2017
@Stephdavis77 are you ok? Saw your Snapchat! Message me if you want to talk. X

— Bev Nicholas (@bevangeleyes) March 13, 2017
@Stephdavis77 snapchat

— KelKel (@kel_best) March 13, 2017
So story comes out today that @Stephdavis77 unfollows Jeremy coz of Ex on the beach & then she posts SC of bruises over her legs #Toxic

— Ma-riia (@ma_riiax) March 13, 2017
Since posting the pic, Steph hasn't moved to address the rumours that the marks on her legs are or aren't bruises and she is yet to clear up any of the rumours that she and Jeremy are no longer speaking.
Hopefully we'll get some more clarity on the entire situation in due course, but we hope that everything will work out in the best interests of both of them and their new born son.
You may also like...