Steph Davis Breaks Her Silence On That Jez McConnell Reunion In A Revealing New Interview
13 March 2017, 11:03 | Updated: 4 December 2017, 11:10
The former Hollyoaks star has explained exactly what the couple's situation is & it all sounds pretty great!
Rumours that Stephanie Davis and Jeremy McConnell are making another go of their previously ill-fated relationship seem to have fallen short of the mark as Steph has now spoken out for the first time.
After Jeremy was spotted arriving at an airport with seven suitcases recently, it was claimed that he was moving in with Steph in order to be close to thier new bor son Caben-Albi, but also because the former couple were trying to give it another go.
But in a new interview with OK! Magazine, Steph has explained exactly what's going on and it all sounds like it's working out quite nicely.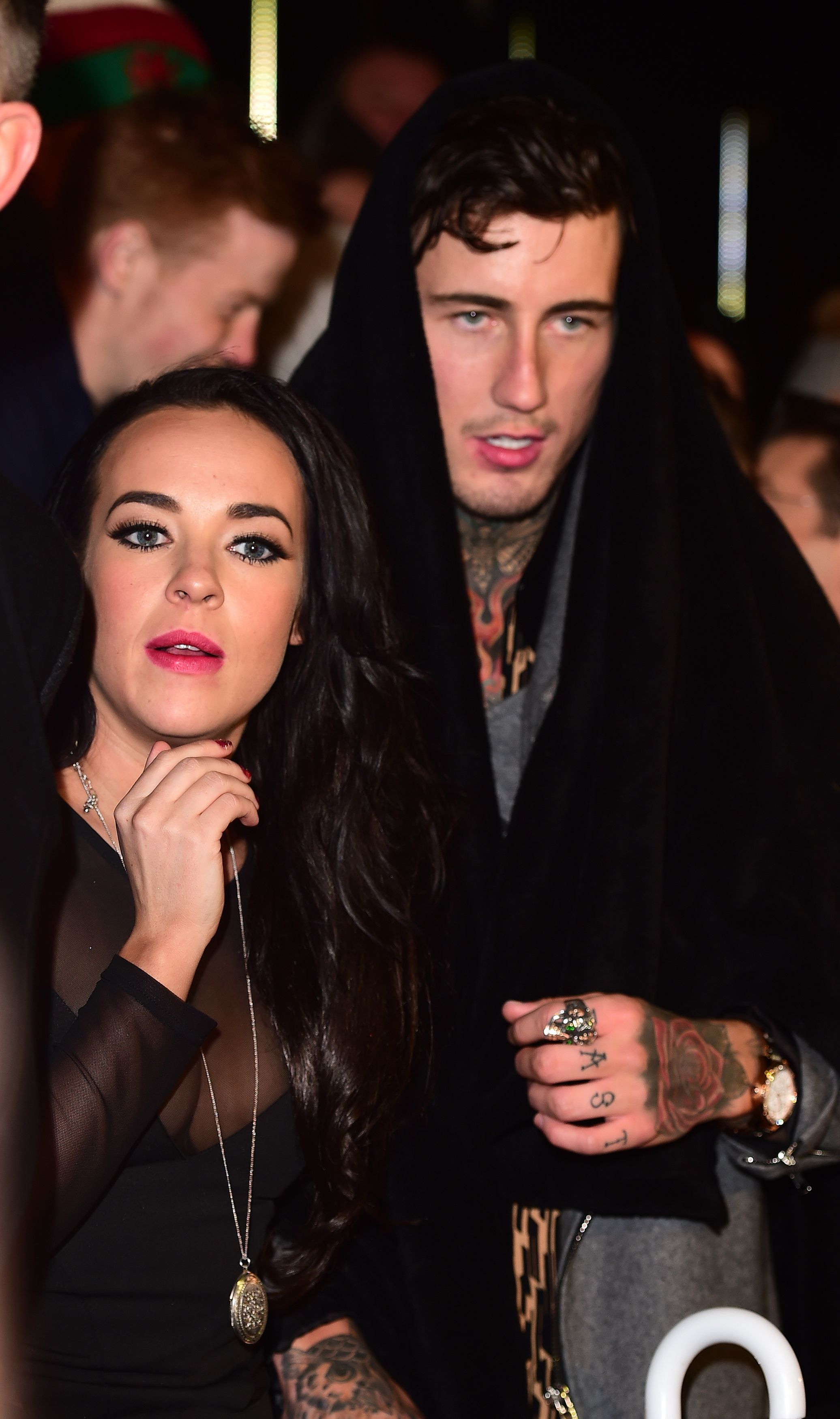 Picture: Getty
Speaking to the magazine, Steph said, "I never thought we'd forgive each other. But Caben changed everything. If someone told me a few months ago that Jeremy and I would be on speaking terms I would have laughed in their face. I never thought that we would be able to forgive each other for what has gone on in the past, but having Caben around has changed everything."
"We have both done a lot of growing up, we're not the same people we were and are trying our best to co-parent as much as we can in order to be good parents to our son."
Steph also spoke out to confirm her relationship status with Jeremy, as many places had reported that the couple were attempting to make another go of it.
"No we're not back together. We're just taking it day by day – I don't know what the future holds. Our priority at the present time is to provide what's best for Caben."
"We'll always hold a special place in each other's hearts as Caben's parents, but for now we both have work commitments coming up that we need to concentrate on."
In an official statement released recently, which saw Steph attempt to dismiss the relationship rumours, she said, "Stephanie wants to address the rumours that have been reported in the press over the last few days regarding herself and Jeremy. At this present time they're co-parenting and it works. Together they're discussing Caben's wants and needs and deciding what's best."
"Caben will always be their number one priority and being the best parents to their little boy is paramount to them both. Stephanie would like to thank everyone for all the support that they continue to give".
Steph's statement came around the same time that her ex boyfriend Sam Reece shared his thoughts about her relationship with Jeremy. Sam was in a relationship with Steph when she went into Celebrity Big Brother back in 2016 but she built up a relationship with Jeremy in the house and proceeded to dump Sam in front of the nation.
But what has Sam said about his ex and her baby daddy, we hear you ask!
Well when speaking to Fubar Radio about whether he felt awkward seeing the two together, Sam said, "I've not got any regrets, that wasn't my fault. I got dragged into it. It happened, and I genuinely don't care. Good luck to them both."
He went on to add,"I've got nothing else to say about them because it happened, I've moved on, she's moved on, he's moved on from her a few times, so good luck to them. Good luck to them both."
Wow. Was that a little dig at Jeremy we detected there Sam?
Sam's rumoured to be starring in the next series of Ex On The Beach while Jeremy has also reportedly been signed up, so if the rumours are true it seems this might not be the last we hear about this whole situation.
You may also like...