WATCH: We SO Want In The #StarWarsSquad After Seeing Finn & Rey's Rapping Skills!
6 April 2016, 12:25 | Updated: 4 December 2017, 11:10
The Force Awakens cast have a hidden 'talent'... and it's QUITE something!
We knew the younger cast members of Star Wars: The Force Awakens were a talented bunch but we didn't know their skill set was THIS broad - did you know they can ACTUALLY rap?!
As part of the bonus features for the DVD and Blu-Ray release of the Star Wars franchise film, a clip has emerged of new stars John Boyega and Daisy Ridley showcasing their own ORIGINAL, beat-boxed rap. No, seriously.
And we have to say that John, who plays ex-stormtrooper Finn, and Daisy, who plays emerging Jedi Rey, don't do TOO badly. What do you think of their efforts?
Star Wars: The Force Awakens drops on Blu-Ray and DVD on 5th April, after its cinema launch in December last year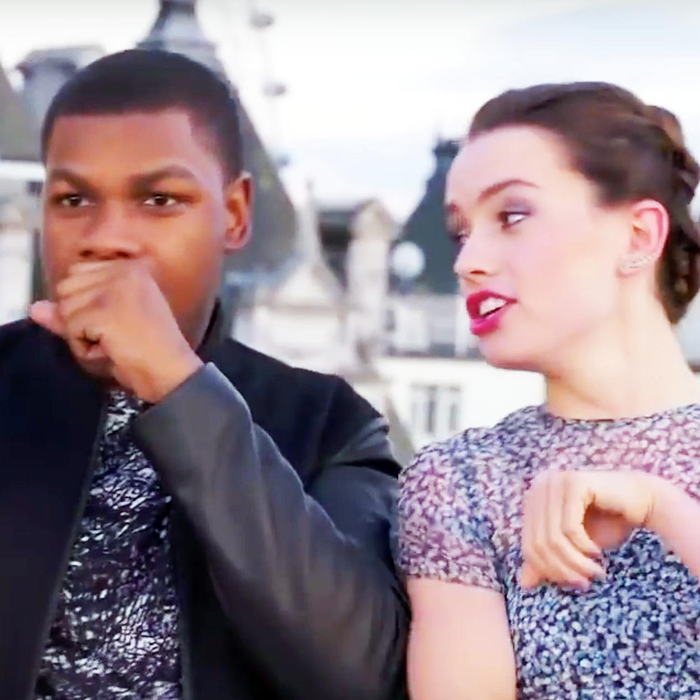 You may also like...