Sophia Grace Sings Britney Spears Hits In Instaoke
20 January 2015, 15:58 | Updated: 4 December 2017, 11:10
Eleven year old pop sensation, and all around cutie Sophia Grace joins Max on Capital for some fun, and karaoke.
Best known for her appearance on the Ellen show back in 2011, Sophia Grace, joined by cousin Rosie, effortlessly blasted out Nicki Minaj's 'Superbass' to a live studio audience, wowing everyone and becoming a show favourite. She even went on to meet and interview lots of celebrities on behalf of the US chat show.
Since her world take over, Sophia has gone on to launch her own single 'Best Friends'. During a trip back home to Essex, the tiny singer comes by Capital to visit Max and have some fun taking part in a game of Max's Instaoke: take some classic karaoke tunes, cut them down to fifteen seconds, print out the lyrics and you've got #Instaoke!
Sophia takes on some massive tunes from the legendary Britney Spears, previously tackled by Charlie XCX - who will come out tops? Have your say on Twitter @capitalofficial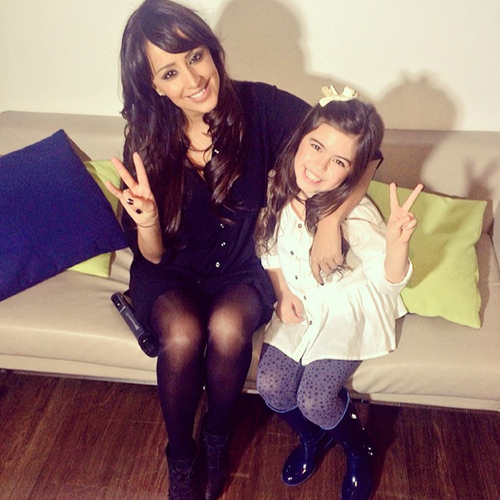 Catch more exclusive celebrity interviews with Max every Sunday from 7pm and Monday - Thursday from 10pm.
You May Also Like...