16 HUGE Pop Songs That Were Written In A Matter Of Minutes!
8 December 2016, 16:35 | Updated: 4 December 2017, 11:10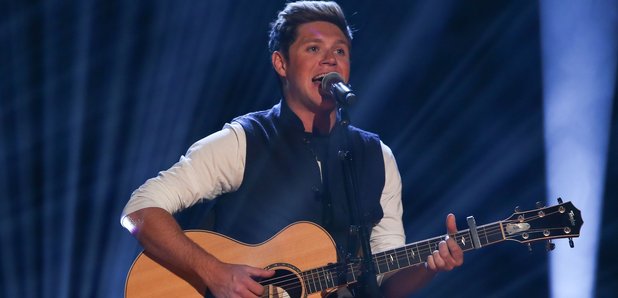 You'd be surprised how seemingly easily writing a pop hit comes to these stars...
From Taylor Swift to Sam Smith, it seems that some of our all time favourite hits were actually created in a matter of minutes! We know, this really puts that Year 8 music assignment we struggled to pen for weeks to absolute shame...
Check out which of our favourite pop songs were written in just a matter of MINUTES:
1. Niall Horan wrote 'This Town' in 60 minutes
Niall's co-writer revealed the star wrote the track in just an hour - all those years in One Direction clearly taught him a thing or two!
2. Sia wrote 'Diamonds' in 14 mins
This is the time it takes us to finish our Subway. Seriously Sia wrote a HUGE song for Rihanna in this time.
3. Taylor Swift wrote 'Out Of The Woods' in 30 minutes
Of course she did, is there anything Taylor doesn't excel at?
4. Lorde wrote 'Royals' in 30 minutes
This is royally impressive - and it sold over 10 million copies worldwide.
5. Beyoncé and The-Dream wrote 'Single Ladies' in just 20 minutes
Twenty minutes! Blue Ivy probably takes longer than that to pick her #OOTD.
6. Ed Sheeran wrote 'Thinking Out Loud' in 20 minutes
Who knew this song would go on to be such a massive world wide hit, after hearing Ed wrote the track in a mere 20 minutes?!
7. Sia wrote 'Chandelier' in about 40 minutes
40 mins = our commute home from work. If only we could be this productive on the train.
8. Taylor Swift wrote 'We Are Never Ever Getting Back Together' in 25 minutes
Sometimes inspiration strikes and within half an hour you've got a hit!
9. Charli XCX wrote Icona Pop's 'I Love It' in 30 minutes
We can barely keep our shower to thirty minutes in a morning and in that time Charlie XCX has hashed out a massive pop tune.
10. Kanye West wrote 'All Falls Down' in 15 minutes
Only Kanye could produce so much talent in such a short amount of time. And be so modest about it...
11. Adele wrote 'Skyfall' in 10 minutes
We must have listened to this song on a loop for about ten minutes straight. As if it only took that for Adele to write the James Bond anthem?!
12. Meghan Trainor wrote 'All About That Bass' in 45 minutes
And we're still dancing to it.
13. Sam Smith wrote 'Stay With Me' in 40 minutes
We don't know if we're impressed or cheated - so much emotion, so little time!
14. Sam Smith wrote 'Writing's On The Wall' in 20 minutes
The latest James Bond track apparently took half the amount of time that 'Stay With Me' took, but even if that makes it just half as successful Sam's Big Top 40 chart-topper, it'll still sell almost 10 MILLION copies worldwide!
September 7, 2015
15. Lady Gaga wrote 'Just Dance' in 10 minutes
Lyrics like 'Da-doo-doo-doo just dance" sometimes just write themselves.
16
. Beyonce recorded 'Sweet Dreams' in 15 minutes
Proof that Queen Bey is an over-achiever in life, she features on this list twice, natch. She had to rush off to watch her hubby in concert so took just a quarter of an hour to record one of her biggest hits. Casual.
You May Also Like