Sofia Richie's Freaking Out Fans "Trying To Be" Kourtney Kardashian
15 January 2018, 16:08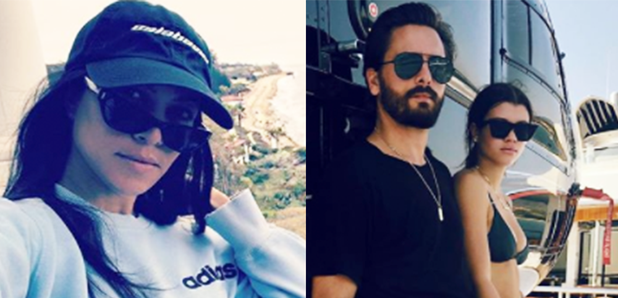 Can you see a resemblance?
Sofia Richie and Scott Disick have been an item for some time now and most people can't seem to get their heads around it.
One reason why people aren't here for this "relationship" is because Scott's 34 and Sofia's still a teen at 19 and he's notoriously known for hitting on anything in a bikini. Not forgetting the tiny fact that he's also got three kids.
But let's not judge, ay.
With Sofia and Scott (Scofia for the sake of this post) jetsetting around the globe, fans can't help but notice the 19-year-old's slowly morphing into Kourtney Kardashian especially now that she's dyed her hair brunette.
Now let's be honest, if she dyed her hair to look like Kourt that would be very weird and fans are definitely not holding back.
Commenting under a picture of the now brunette model, one person wrote: "Trying to be kourt be yourself lol.
"What's more freaky is how she is looking more like kourtney??"
Is it just me or is Sofia Richie morphing into Kourtney K weird

— Demi Lee Thomas (@DemiLeeThomasx) January 15, 2018
Sofia Richie with dark hair starting to remind me of Kourtney....

— Tayler (@taylerwalter) January 15, 2018
One Kardashian stan also chimed in on the conversation and wrote: "kourtney is better!!!"
Awkward alert.