Snapchat-Like Filters Are Coming To Facebook - And Your Selfies Will Never Be The Same Again!
24 June 2016, 10:53 | Updated: 4 December 2017, 11:10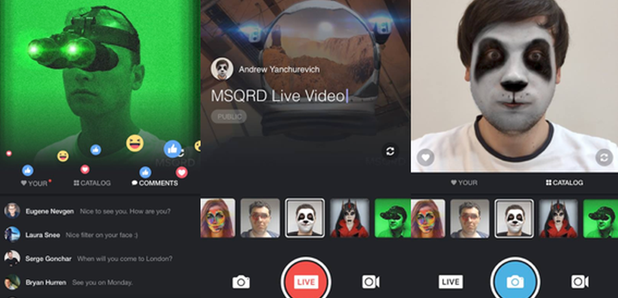 Becoming a panda on your profile picture just became SO much easier!
Live video filters are pretty much one of the greatest, and most fun, inventions in recent years.
Snapchat's transformed us into dogs and made us vomit rainbows, and now it looks like Facebook wants to bring the same thing to your live videos!
> Celebrity Snapchat Usernames
MSQRD, the app that, like Snapchat, transforms your face in real time to everything from animals to Leonardo DiCaprio winning an Oscar, has been snapped up by Facebook!
The feature will be rolled out in iOS devices within a few weeks (soz, Android!), and the tech giants have promised that the filters will be interactive and can even involve more than one person!
You May Also Like...