There's A Secret Way To Access New Snapchat Features Before ANYONE Else!
23 January 2017, 16:03 | Updated: 4 December 2017, 11:10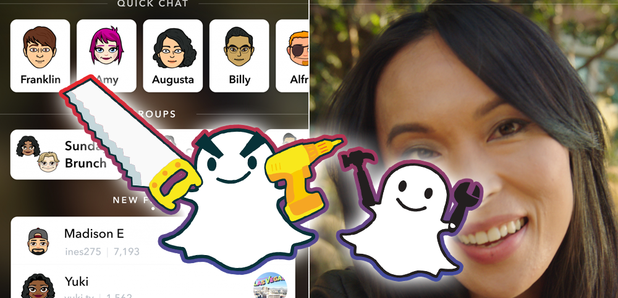 From new filters to hot new features - here's how to up your Snap game before ALL your mates!
Snapchat's rolled out some pretty awesome features over the past 12 months or so - including interactive filters, Uber integration and now you can even Shazam songs right from the camera!
But did you realise you can actually test these features out before anyone else?
> 80+ Celebrities You NEED To Follow On Snapchat!
If you've got an Android, you can sign up to the Snapchat Beta program to be one of the first people in the world to try out the latest features - just like when Bitmojis and group chats appeared last year.
> Snapchat Achievements: How To Unlock EVERYTHING In Your Trophy Case!
Access Snapchat Beta Features On Android
Delete the Snapchat app from your phone
Redownload Snapchat from the Google Play store.
Open Snapchat and look in your Settings menu - if you see "Snapchat Beta", you're in!
Access Snapchat Beta Features On iPhone
Well, this is awkward... There's currently no way to sign up to Snapchat Beta if you're running iOS - but we'll do some digging, and if we figure out how, you'll be the first to know!
Just a word of warning, some of the features might be a bit unstable (but hey, that's why you're testing them!), so don't be surprised if there's a glitch or two. You can opt-out of the beta at any time in your settings.
You May Also Like...