WATCH: Olympian Simone Biles Got A Kiss From Zac Efron & Fangirled Just As Hard As We Would
17 August 2016, 10:29 | Updated: 4 December 2017, 11:10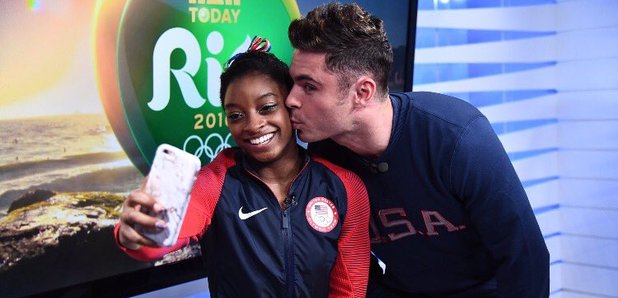 Because even gold medal winners lose their chill when faced with Zac Efron.
She might have four Olympic gold medals under her belt, but even US gymnast Simone Biles isn't immune to a bit of fangirling when it comes to her ultimate celebrity crush Zac Efron...
Simone's been a fan of Zac's for years – as her social media platforms confirm – but after her stellar showing at the Rio Olympics, she FINALLY got to meet her idol… and reacted just like any fangirl would.
he kissed me on the cheek just letting y'all know @ZacEfron pic.twitter.com/VLyc62DXY7

— Simone Biles (@Simone_Biles) August 16, 2016
proof : had to do a retake bc I thought we were taking a picture then he kissed me instead pic.twitter.com/rld33V14qe

— Simone Biles (@Simone_Biles) August 16, 2016
When Zac popped into the NBC Olympic Headquarters, he posed up for a few selfies with the team – and Simone shared the magical moment when she got a kiss from actual Zac Efron.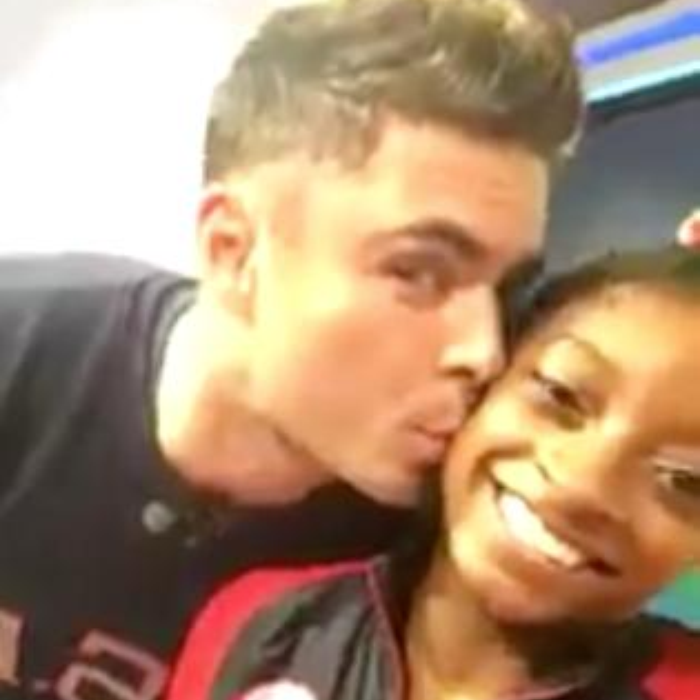 Zac's been a big supporter of the female gymnastics team at Rio 2016, and Simone even tweeted about Zac back in 2013, so we can imagine these two had a lot to talk about:
zac efron is just

— Simone Biles (@Simone_Biles) November 25, 2013
Of course I'm watching the #FinalFive dominate the floor! #Rio2016 #TeamUSA pic.twitter.com/wdgVnvWOCa

— Zac Efron (@ZacEfron) August 10, 2016
Right, now all we need to do for our dreams to come true is to become a world class gymnast and be drafted in for the US gymnastics team for 2020. Sounds easy enough…