Cruz Beckham Is ACTUALLY In The Studio Following The News Simon Cowell Wants To Sign Him!
31 October 2016, 11:30 | Updated: 4 December 2017, 11:10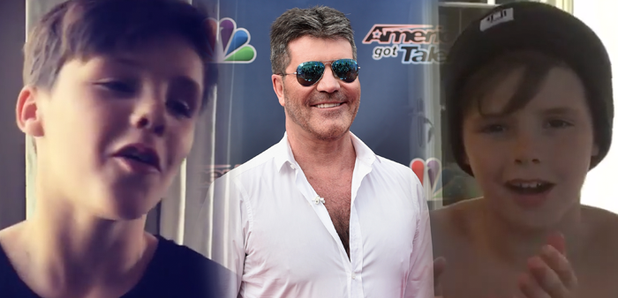 As if the Beckhams haven't got enough star power in the bank, Cruz's adorable singing has attracted attention from some of the biggest music moguls in the industry.
It has only been a few weeks since Simon Cowell made it known that he has Cruz set in his sights for a new record deal, the boy himself has been in the studio with a top producer!
Proud father David Beckham posted this photo of his boy in Rodney 'Darkchild' Jerkins' studio cutting a track!
It looks like the whole day was a family outing after Jerkins posted this clip of Victoria picking herself out on his collage of golden records on the wall. Darkchild was responsible for producing countless Spice Girls hits as well as tunes with Beyoncé, Britney Spears AND Lady Gaga.
5 months ago, Goldenballs himself David Beckham, posted a sweet clip of Cruz performing Anna Kendrick's 'Cups' from the movie Pitch Perfect and ever since, there has been interest from a LOT of labels.
In fact, Victoria also posted this video of her son around the same time. If you don't 'aww' at least twice at this Instagram post then you are definitely made of stone!
Simon Cowell is reportedly keen to add Cruz to his label, revealing, 'Get him in and we'll sign him.' He added, 'I met them (the Beckham children) when they were younger and I have to say they are really incredible kids.'
"They could have been really spoilt but they weren't - they were really funny when they came down to one of the shows.'
Simon was quick to add the pressure that comes with being a famous parent, "I know the Beckhams get criticised for being in the public eye but if you're in the public eye your kids are going to be too."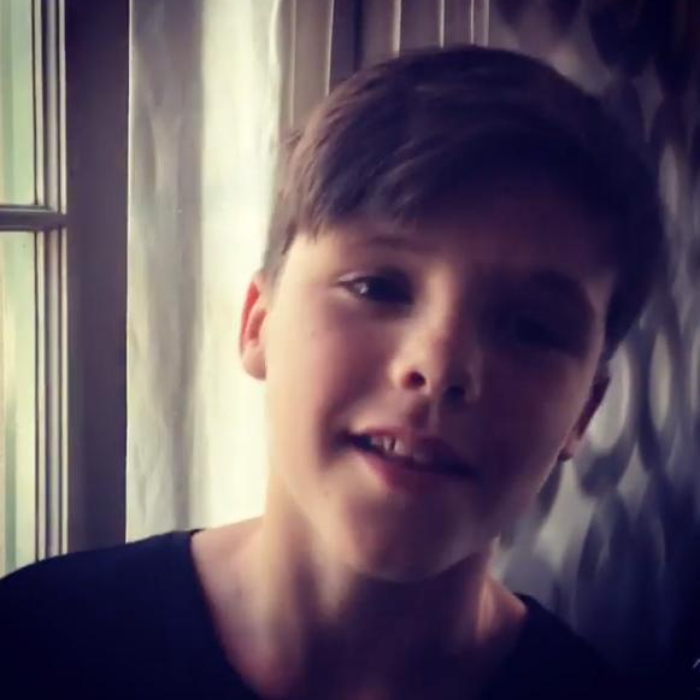 PIC: Victoria Beckham/Instagram
We have to agree with Simon, his voice is pretty impressive and all types of CUTE!
You may also like…