WATCH: Shift K3y Covers Nicki Minaj's 'Anaconda' For Max's Instaoke Challenge
8 March 2015, 20:00 | Updated: 4 December 2017, 11:10
The super cool DJ /singer takes on some VERY unexpected hits in Max's game of Instaoke on Capital.
Take some of the universe's biggest karaoke tracks, trim them to 15 seconds, throw the lyrics to an unsuspecting celebrity and you've got #Instaoke!
Lewis AKA Shift K3y gears up for a stab at the infamous game in a battle to take the Instaoke King crown from reigning champion Conor Maynard. After a year since his last stab we introduce a BRAND NEW TWIST to Instaoke...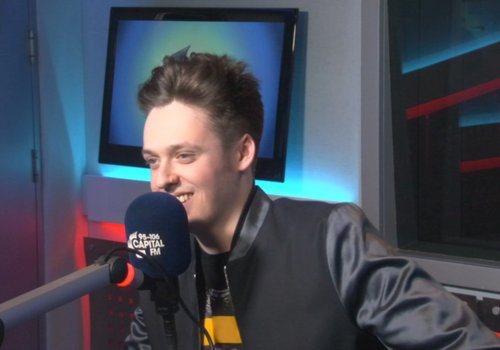 Max gives Lewis the option to pick the last track he covers! Watch to see what he picks between the option of Mariah Carey and Nicki Minaj as well some unexpected hits in the form of Tom Jones 'Sex Bomb' and old school Enrique with 'Hero'.
Catch more exclusive celebrity interviews with Max every Sunday from 7pm and Monday - Thursday from 10pm.
You May Also Like...