Hot, Hot...HOT! Capital's 12 SEXIEST Music Videos Of 2014
27 November 2014, 09:32 | Updated: 7 December 2018, 09:30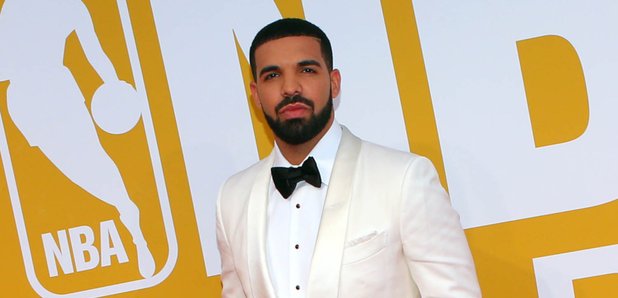 Here is our DEFINITIVE list of the sexiest music videos from the past twelve months.
It's been a HUGE year for music videos. We've had Ed Sheeran puppets, Taylor shaking it off and Ariana fighting alien warriors. But on top of all that the stars have been SERIOUSLY heating things up with their sexy videos!
Join Capital as we compile a list of the SEXIEST music videos of the past 12 months. So sit back, press play and enjoy...
Nicki Minaj - 'Anaconda'
How could this NOT make our list? Any music video that can rake in 19.6 million views in the first 24 hours of its release must be special. Well, special is one word for it... Nicki not only hosts the first twerk party ever held in a jungle but also gives rapper Drake the lap dance of a lifetime.
Maroon 5 - 'Animals'
Writhing around in buckets of fake blood with your wife doesn't necessarily sound too sexy BUT when the guy is Maroon 5's Adam Levine and the girl is Victoria's Secret model Behati Prinsloo…yeah, maybe it's pretty damned sexy!
Jessie J Feat. 2 Chainz - 'Burnin' Up'
We all know how physically fit Jessie J is, but her 'Burnin' Up' music video takes sexy to a whole other level. Those thighs are burning up for sure, just look at the lady's pins! Add that to the leather playsuit look she has going on and there is no denying this video's place in the sexiest of the year.
Ariana Grande Feat. Iggy Azalea - 'Problem'
Let's cast our brains back to 2013. Ariana Grande was more commonly known as Cat Valentine from TV shows like as 'Sam & Cat' and 'Victorious'. Who would've thought just a year later the 21 year old would be introducing the 'sexy sweater and socks' combo to the masses.
Shakira Feat. Rihanna - 'Can't Remember To Forget You'
It's not every day a video comes along that makes ALL the men in the world become instantly envious of an inanimate object. But when RiRi and Shakira started dusting the skirting boards with their… assets… mankind got JUST a little jealous.
Enrique Iglesias Feat. Pitbull - 'I'm A Freak'
Don't worry everybody, of course there's been a generous helping of Enrique this year and it hasn't gone unnoticed. This video for his collaboration with Pitbull is a visual feast for all! Enrique takes centre stage in all his glory and is surrounded a group of supermodels and dancers. #WinWin
Jennifer Lopez Feat. Iggy Azalea - 'Booty'
It definitely has been the year of the booty and if one music video had to be used to define that, this is the one you need to see. Let us just remind you quickly, Jennifer is 21 YEARS older than Iggy Azalea! We hope our body's like that when we are 45!
Pixie Lott - 'Nasty'
We're getting tones of Christina Aguilera's 'Dirrty' in this video with hints of that classic girl next door vibe from Pixie's 'Nasty' video. Note to viewers: this is a music video. We advise against going into town in Pixie's outfit…you may freeze.
The Vamps Feat. Shawn Mendes - 'Oh Cecilia (Breaking My Heart)'
It's some people's worst nightmare to get stuck on a desert island. However, when you throw in a boy band who quickly become too hot for their plaid shirts, it all starts to sound more like a dream!
Kanye West - 'Bound 2'
We're not sure how Kanye proposed this video to Kim but we reckon it went something like this. "Hey baby. So I have this idea. I'm going to be driving a motorbike. And you, yeah, you..take off all your clothes, straddle me on the bike and jiggle. Sound good?". And it worked!
Beyonce - 'Partition'
Queen Bey should get an honorary mention on this list by default. Mrs Knowles-Carter always delivers when it comes to sexy and the 'Partition' music video was no exception!
5 Seconds Of Summer - 'She Looks So Perfect'
5 Seconds Of Summer show us that it doesn't matter what size or shape you are, they want to see you in your American Apparel underwear!
Which was YOUR favourite sexy video of 2014? Reckon we know which one Drake would vote for...