9 Songs That Said "SCREW YOU!" In 2014 - Playlist
24 November 2014, 15:07 | Updated: 4 December 2017, 11:10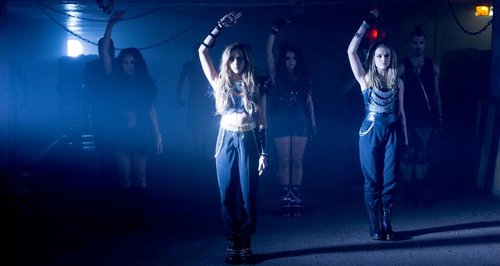 This year has been an incredible year for good tunes, especially those which you can't help but scream out! So turn up your speakers and shout 'SCREW YOU' to THAT person in your life (yeah, you know who we mean!)
Cheryl - 'I Don't Care'
"I don't care, and it feels so f---ing good, to say I swear, I don't care!"
Ed Sheeran – 'Don't'
"Don't f--- with my love, I told her she knows, Take aim and reload, I don't wanna know that babe"
Taylor Swift – 'Shake It Off'
"
'Cause the players gonna play, play, play, play, play,
And the haters gonna hate, hate, hate, hate, hate,
Baby, I'm just gonna shake, shake, shake, shake, shake.
I shake it off, I shake it off!"
Little Mix – 'Salute'
"You think we're just pretty things, You couldn't be more wrong, Knock us but we keep moving up, Can't stop a hurricane, ladies it's time to awake"
Pharrell – 'Happy'
"Well, I should probably warn you I'll be just fine, yeah,, No offence to you, don't waste your time"
Ariana Grande Feat. Iggy Azalea – 'Problem'
"Head in the clouds, Got no weight on my shoulders, I should be wiser, And realize that I've got... One less problem without you"
OneRepublic – 'Love Runs Out'
"I'll be your light, your match, your burning sun, I'll be the bright, in black that's makin' you run."
MAGIC! - 'Rude'
"We will run away, To another galaxy, You know she's in love with me, She will go anywhere I go"
Iggy Azalea & Rita Ora - 'Black Widow'
"If it wasn't for you I wouldn't be stuck singing this song, You were different from my last but now you got it mirrored, And as it all plays out I see it couldn't be clearer"
You May Also Like…