N'aww – Scotty T Says It Was Love At First Sight With Francesca Toole & He Will Marry Her!
28 October 2016, 10:42 | Updated: 4 December 2017, 11:10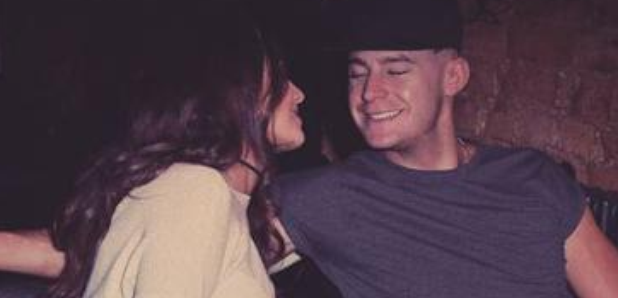 It looks like the Geordie Shore wild man has finally been tamed!
Scotty T might be one of the craziest characters on Geordie Shore, but it looks like even he might be settling down soon… as he's admitted that his girlfriend is the one he would like to marry!
In his new autobiography, A Shore Thing, Scott has revealed how he and Francesca Toole met and how it was love at first sight – n'awww.
Scott and Francesca – who met at House Of Smith nightclub in Newcastle last year – split up a few weeks ago but apparently patched it up within hours. He explained, "She's mint. She's class. She doesn't try to change me. She has been so supportive. She's amazing. I would love to marry her one day."
However it looks like we might have to wait a while before we actually see Scott walking down the aisle. He admitted, "I can't [marry her] right now 'cos I have to do this work and make lots of money. I really think I have found the one and I know she'll stick by me.
"And she's just right for me 'cos she is everything you could want in a girl. She's an honest girl, the most honest girl I know. She is a special girl and I try to make her feel as special as I can. I take her to nice places, I get her gifts, and we have a ball together."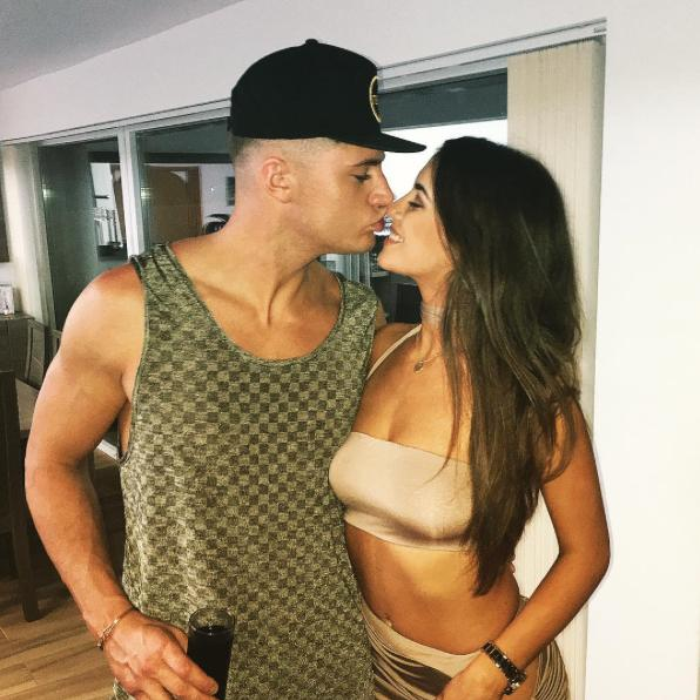 Although they largely keep their relationship out of the limelight, Scott revealed that he fell for her the moment he met her, even though it hasn't been easy for the couple because of him starring in Geordie Shore.
Scott explained. "She had long dark hair that was in loose curls and she looked fit as f**k. No word of a lie, I fell in love with her that very second. On paper, Francesca was everything I wanted in the perfect woman. She was stunning, funny and she necked pints. What more could a lad want?
"But 'cos of me role on Geordie Shore, there was just no way I could commit to her and give her what she wanted. At the start we were quite casual, so she didn't mind us getting with girls on the show but we've got closer and closer over time and she has started to get upset. And it upsets me too as she's a top lass."
As well as Geordie Shore, Scott also appeared on Ex On The Beach where he ended up cheating on Francesca – though he says she has forgiven him. "I met up with Francesca and broke down and said: 'Look, I did get with someone on the show, I slept with two girls. I'm really sorry.'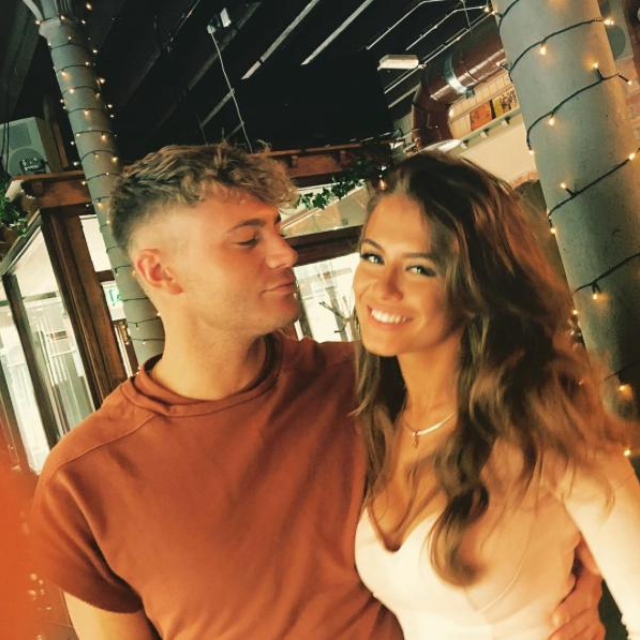 "Francesca was great and said she understood why I had done what I had done and forgave me. She really is a mint lass. A one in a million."
Well, here's hoping Scott can tone down his partying ways if he wants to marry Francesca – but it's definitely sounding promising.