Scotty T Just Became An Instant Hero After Speaking Openly About Living With ADHD
10 October 2016, 17:10 | Updated: 4 December 2017, 11:10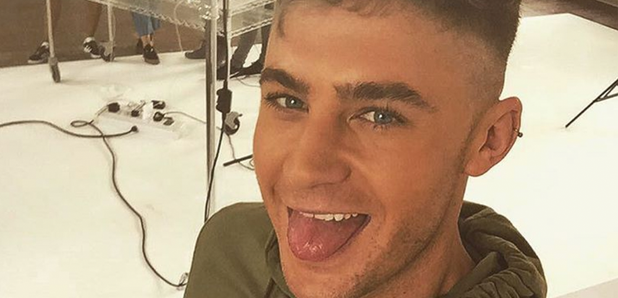 As part of World Mental Health Day, Scotty T revealed just what his life is like with ADHD!
We all know Scotty T for being the loveable Geordie Shore star that he is.
There's not much left to the imagination on the show, so we've seen the cheeky chap and his co-stars get up to all sorts.
But one thing that many people may not know about Scotty is that he has ADHD and also suffers from Hypomania.
Amongst other things, ADHD and Hypomania can cause periods of over-active and excited behaviour, also making it difficult for people to sit still.
As it's World Mental Health Day, Scotty has opened up to MTV about how he lives his life with both ADHD and Hypomania and explained how it affects him in the Geordie Shore house.
When asked if it was hard growing up with ADHD, Scotty says, "It's a weird thing ADHD cos it is actually good in some ways."
"But when you're a kid it can be really bad, especially for concentration. As a kid I would get sidetracked and couldn't sit still. I didn't know what I was doing and I'd get so worked up that I'd cry and go mad or I'd lose my temper."
"But now that I'm an adult it's more controlled and it's really good, cos that's like when you see me on Geordie Shore and I'm tidying up or running around and I've got loads of energy."
Talking about his Hypomania, Scotty revealed,

"It's where, say for example if I become excited about something, then it's like I come up - it's like I go to a high - but I don't actually crash, I just go back to normal. My body levels."

"I'll get hyperactive and I'll get excited about things and I'll peak, and then I'll just go back to normal - I'll never go below. It's a good thing really."
As well as giving him plenty pf energy, Scotty also explained how it has been difficult for him coping with the disorder.

He told MTV, "There's loads of moments on Geordie Shore you wouldn't have seen where I've been upset, especially with ADHD."

"I've got so worked up when I've been drunk that I've actually started crying because I've been that annoyed, and I've had to run out the house."

"One day I actually ran home barefoot from the Geordie Shore house and they couldn't find us. It was six miles away."
Fans have been hugely positive and supportive of Scotty speaking out about mental health and have taken to Twitter to share their own thoughts and experiences with ADHD...
Good on you @ScottGShore talking about your #ADHD on #WorldMentalHealthDay

— Rosaleen Murphy (@Shenanigans06) October 10, 2016
@ScottGShore It's nice to see you speak openly about this condition. My son has ADHD and there are too many people who label him "naughty" x

— Tracey Kay (@traceykay83) October 10, 2016
@ScottGShore I found out that you have adhd it's a big shock really I can related to you with adhd I have it and really had to go through

— Cam [SDMN] (@CameronPengoboy) October 10, 2016
@ScottGShore @MTVUK nice to hear older people speak out about it. My 9yr old son has it and ASD and its hard! People don't understand him :(

— Kel (@kellycxx13) October 10, 2016
@ScottGShore @MTVUK it's great to hear stars talk about this so people understand it my youngest has it and it can be tough for him

— Shan (@shannie500) October 10, 2016
@ScottGShore I feel you man I have it to

— Nicola Shoesmith (@nicky272) October 10, 2016
Good on ya Scotty!
You may also like...