Fans Are Convinced Scotty T Wants To Date Chloe Ferry After He Posted A Cryptic Tweet
28 February 2017, 16:51 | Updated: 4 December 2017, 11:10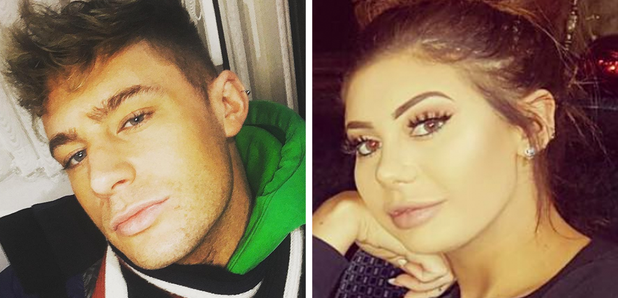 Would these two actually be a match made in heaven or nah?
When it comes to the cast of Geordie Shore, we know that the lads love a bit of female attention and vice versa.
But whilst we've had couples in the past (Gaz & Charlotte, Marnie & Aaron etc), apart from Sophie & Joel (who aren't really in the show together that much), we don't have any GS couples atm! But that could all be set to change very soon.
Fans are convinced that Scotty T and Chloe Ferry could be the next power couple on the show after Scotty revealed the kind of woman he is looking for...
I just want a girl who will appreciate me taking her on a nice candle lit date to McDonald's drive through for some chicken nuggets.

— Scotty T MBE (@ScottGShore) February 27, 2017
Sounds a lot like a certain Chloe Ferry doesn't it!?
After all, Chloe famously loves chicken nuggets and would certainly appreciate a candle lit dinner if nuggets were involved. Plus, Scotty and Chloe previously got very up close and personal in the Geordie Shore house a few years back, so there's clearly some connection there.
Fans were quick to spot what they felt was a subliminal message from Scotty...
@ScottGShore you should of stuck with @Chloe_GShore

— Lucy Rebecca (@lucyrebecca) February 27, 2017
@ScottGShore I think I know a girl who would love that... @Chloe_GShore xxx

— Hannah Wilkinson (@HannahGoodwin83) February 27, 2017
@ScottGShore I'm sure @Chloe_GShore would love that date!

— em worthington (@mrsworvo) February 27, 2017
So what do you guys think about this?
Is Scotty actually admitting his massive crush on Chloe or does he just really want to date someone who loves chicken nuggets?
You may also like...