WATCH: Scarlett Johansson Returns As Black Widow... For An Avengers Rom-Com Parody!
5 May 2015, 10:30 | Updated: 4 December 2017, 11:10
Black Widow Trailer - SNL
03:24
Watch the superstar in action as Black Widow faces the trials of love and life in the big city. For realz.
Scarlett Johansson has gotten back into her leather jumpsuit one more time for a HILARIOUS parody trailer for a Black Widow solo movie… remained as a romantic comedy!
On Saturday Night Live this past weekend the Hollywood superstar stopped by the sketch show and filmed the new parody, remaining her bad-ass Marvel Comics character as an unlucky-in-love girl trying to make it in the big city… before falling in love with a charming robot called Ultron. Yep, seriously.
Hit play on the video above to see ScarJo in action as Black Widow, along with some family Avengers faces.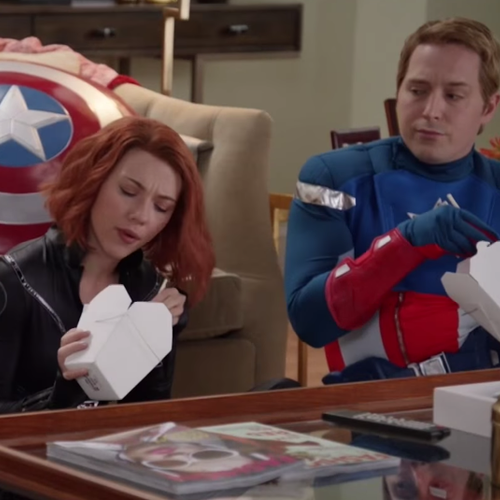 You may also like...
Check Out ALL The Latest Hit Music Videos