9 Celeb Ladies Who Are Feeling SERIOUSLY Sassy In 2016
23 May 2016, 08:00 | Updated: 4 December 2017, 11:10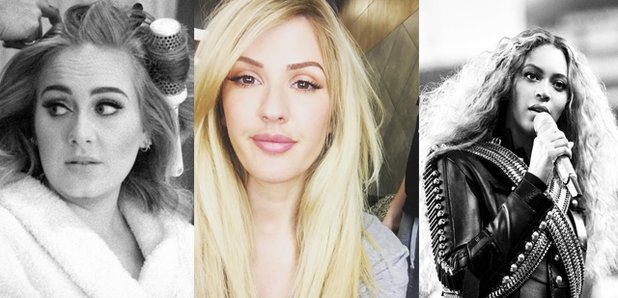 We're only half way through the year but yet our favourite celebrities have upped the ante on the sassiness and given us some of THE best moments of 2016 so far.
Boss doing your head in? Boyfriend annoying you? Best friend bailing on your weekend plans? Look to these ladies for a lesson in how to handle any situation with complete sass.
1. Demi Lovato... for her twitter rant about Nicki Minaj.
After that EPIC side glare at this years Met Gala from Nicki Minaj, Demi Lovato took matters into her own hands.
It all started when Nicki didn't tag Demi in a photo of them at the Met Gala with their escort and designer, Jeremy Scott. THEN, Demi posted a photo of Nicki giving her some SERIOUS side glare with the caption, "The shade being thrown in this picture actually gives me life".
We're not sure who was sassier - Demi for responding or Nicki for the 'look'!
2. Meghan Trainor... for taking her OWN music video down.
The 'All About That Bass' singer demanded that her team take down her new video for 'Me Too' after she realised that it was digitally enhanced to give her a smaller waist. She took to Snapchat to rant about how embarrassed she was!
Who else would take down their very own music video to make a point? Go, girl!
3. Mariah Carey... for not having anything nice to say about Nicki Minaj.
When she went onto 'Watch What Happens Live' with Andy Cohen, Mariah Carey was asked the simple question, 'Say three nice things about Nicki Minaj'. Instead of just playing along and keeping the peace, Mimi responded, 'Can you?'.
EEEEEK.
4. Beyonce... for #BeckyWithTheGoodHair.
The best thing that has happened in 2016 so far? Beyonce dropping a surprise revenge album all about Jay-Z's supposed infidelity.
She then got EVERYONE talking about who 'Becky With The Good Hair' could be as this 'Becky' person is rumoured to be the person Jay-Z cheated on her with.
5. North West... for sassing the paparazzi.
On her way into a ballet class, little North West SHUT DOWN the paparazzi as she exclaimed, "I said NO pictures". She instantly became our favourite person on planet Earth.
Getting the sass trait early, we see.
6. Taylor Swift... for throwing shade at Kanye West at the Grammy's.
After THAT memorable moment when Kanye West said, "I'm going to let you finish but…", Taylor Swift thew shade right back at the rapper during the 2016 Grammy's when she accepted the award for Best Album.
"And as the first woman to win Album of the Year at the Grammys twice, I want to say to the young woman out there, there are going to be people along the way who try to undercut your success or take credit for your accomplishments or your fame. But if you just focus on the work and you don't let those people sidetrack you, someday when you get where you're going, you will look around and you will know it was you and the people who love you who put you there, and that will be the greatest feeling in the world," Taylor said.
7. Ellie Goulding... for her 'I'm proud of my body' interview.
When speaking to Flare magazine, Ellie Goulding made sure to show everyone that she does not stand for body shaming.
Saying that she 'works out a lot', the pop princess goes on to say that she's 'proud of her body' and just like that, she is everyones favourite lady.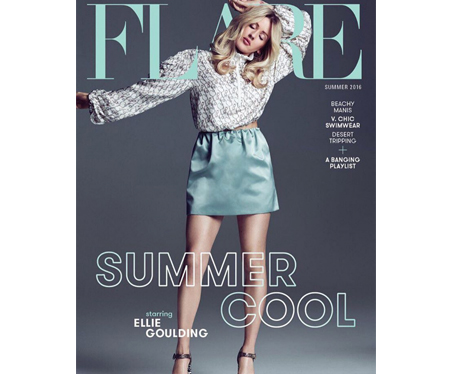 8. Gigi... for wearing the 'lol ur not zayn' t-shirt.
Zayn and Joe Jonas were both on the bill to perform at Wango Tango. Whilst they narrowly missed each other backstage, the boys both took to the stage in similar outfits - black t-shirt, jeans and a leather jacket.
Gigi was later spotted wearing a 'lol ur not Zayn Malik' t-shirt. Could this be some serious shade being thrown at Joe?!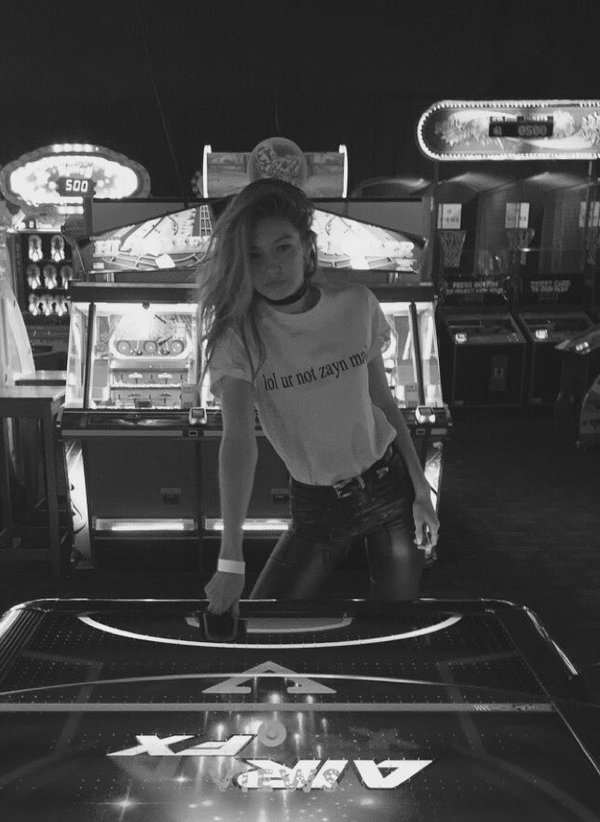 9. Adele... for handling her mic cutting out like a pro.
LIVE on stage during her tour, Adele's microphone cuts out leaving her stranded with just her vocals and the backing music.
We all know that she can kill it at the best of times, but despite her microphone cutting out, it was memorable for all the RIGHT reasons.
Why? Because her fans joined in and it turned into one big love fest.
You May Also Like...