Bad News Samsung Fans! The New Galaxy S8 Is Ditching The Headphone Jack!
7 December 2016, 15:43 | Updated: 4 December 2017, 11:10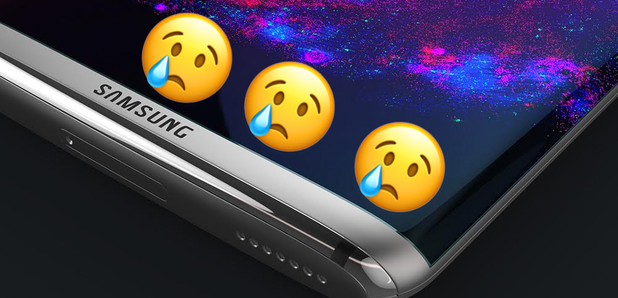 Less than a year after Apple killed off the audiojack, Samsung are following suit.
We lost so many things in 2016... but the one that hurt the most had to be the headphone jack!
Apple made the "brave" (erm...?) decision to kill off the much-loved 3.5mm audio jack in the iPhone 7, forcing you to use a dongle or fork out for some wireless cans.
> If Your iPhone Is Constantly Running Low On Data This Could Be The Solution
After both Google and Samsung both mocked Apple for the decision, it seems the last laugh could be on them, as Samsung's upcoming flagship phone is rumoured to be dropping the jack too!
> Control Live Radio With The Brand New Capital App For Android
In recent years, Android phones have caught up with Apple's offering, with better cameras, higher resolution screens and wireless charging (which is seriously the best thing ever!) - so why would they ditch such a vital feature for music lovers?
Apparently, Samsung's engineers are keen to free up the space for a bigger battery or front-facing stereo speakers.
(IMGUR)
Other rumours suggest that the S8 could be the first phone to ditch the home button, and just have one massive screen with a built in fingerprint reader.
Either way, we just hope they've fixed that battery issue from the Note 7... *awkward turtle*
You May Also Like...