Tissues At The Ready! The 11 Most Emotional Sad Songs GUARANTEED To Make You Cry
21 May 2015, 09:28 | Updated: 6 December 2018, 17:11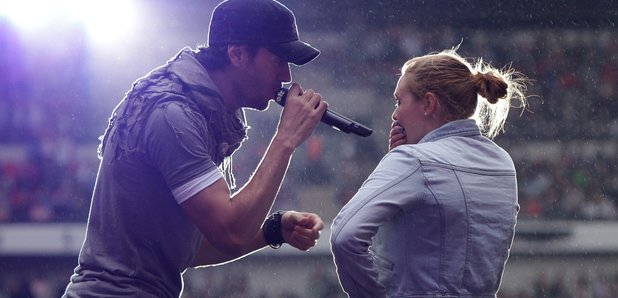 If you don't shed a tear to these music videos about love, heartbreak and sadness, you have NO heart.
Let's face it we ALL love a good cry sometimes, and the stars of the music world clearly know this, judging from some of the tear-inducing music videos they've dropped on us over the years.
Whether it's happy tears at a beautiful video to accompany one of our fave stars' songs, or a track that simply tugs at our heartstrings by pointing out a universal truth about love, relationships and... life!
See below for some of the saddest music videos you'll ever watch. You've been warned, this will NOT be pretty:
Ed Sheeran - 'Photograph'
The 'Thinking Out Loud' star has ALWAYS been able to make us well up with uncontrollable tears, with his heartfelt songs immediately endearing the red-haired singer to the world.
But his music video for 'Photograph' takes this to another level, piecing together the entirety of Ed's life through home video footage, from his days as a baby and his first steps, right up to today.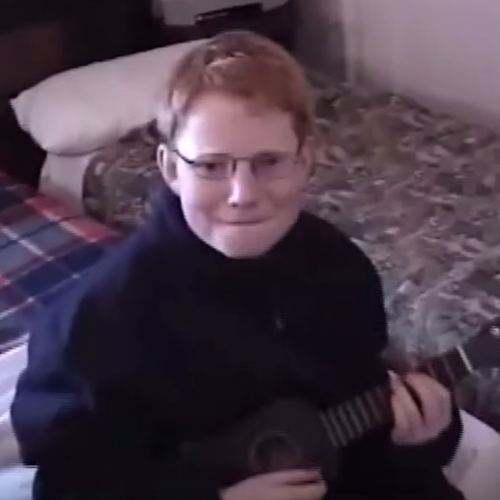 Rihanna - 'Stay'
RiRi made herself completely vulnerable back in 2013 for the video to her sombre hit 'Stay', featuring vocals from Mikky Ekko, with the Bajan star presenting herself naked in a bath while she belts out the morose number.
Where Rihanna's videos usually focus on making the beautiful singer seem sexy and carefree, 'Stay' was the opposite, showing Rihanna crying and emotional throughout. Heartbreaking stuff.
Katy Perry - 'The One That Got Away'
Back in 2011 Katy showed us a dark future in which she chose the wrong man in her youth and always lives to regret her decision.
It's a horribly realistic look at how the choices we make can affect our entire lives, and Katy's portrayal makes us well up with emotion. K-Pez, what are you doing to us?
Ellie Goulding - 'I Know You Care'
Featured on the soundtrack for the film Now Is Good, starring Dakota Fanning and Jeremy Irvine, Ellie's heart-wrenching video for 'I Know You Care' tells an all-too human tale.
Sam Smith - 'I'm Not The Only One'
Sam takes us on a true emotional roller coaster in the video to his chart smash 'I'm Not The Only One', starring Dianna Agron and Chris Messina as two lovers suffering heartache.
The plot soon thickens, and tensions get VERY high by the time Sam sings his final note.
Enrique Iglesias - 'Hero'
Starring Enrique opposite Jennifer Love-Hewitt, pretty much EVERYONE has seen this infamous video by the latin-pop heartthrob.
Not only is the song RIDICULOUSLY romantic but the video somehow makes it even harder to bear. Poor Jennifer!
Christina Aguilera - 'Beautiful'
Xtina's album 'Stripped' cemented the noughties star as an icon for the music world but it was 'Beautiful', and the earnest music video that accompanied the track, that showed what a powerful singer Christina truly is.
Britney Spears - 'Everytime'
Britney lays it on VERY thick in the no-holds barred video for her piano ballad 'Everytime', and by the video's conclusion her character had been on a TRUE journey.
5 Seconds Of Summer - 'Amnesia'
We basically just CANNOT cope with the 5SOS boys looking all forelorn and heartbroken. It'll be ok, chaps!
Kelly Rowland - 'Stole'
Another early noughties number, Kelly's anthem to life lost too early was filled with a number of upsetting scenes but had a very strong and powerful message.
Adele - 'Someone Like You'
The 'Rolling In The Deep' star's anthem to a lost love features a video showing Adele roaming around the city wondering what her next move is.
For anyone who's lost the love of their lives, this video is an all-too-real depiction of the struggle to move on.
You may also like...
Check Out ALL The Latest Hit Music Videos Below: