Ryan Reynolds Hilariously Trolled Hugh Jackman's Twitter Post Dedicated To His Fans
7 March 2017, 13:58 | Updated: 4 December 2017, 11:10
THIS is what happens when Deadpool and Wolverine collide on social media.
The KING of trolling, Ryan Reynolds has one-upped himself once again after he took down his arch rival and nemesis (in a totally bromantic sort of way) Hugh Jackman on Twitter.
Whilst promoting his brand new movie 'Logan', Hugh took the opporunity to thank his fans in China after they welcomed him like a hero to the city of Beijing...well Ryan was having none of it.
Thanks for an amazing visit Beijing! @WolverineMovie @20thcenturyfox pic.twitter.com/FsbuNpXMQ1

— Hugh Jackman (@RealHughJackman) March 5, 2017
In true Deadpool style, Ryan quipped, "Pretty sure those are protesters" in a reply aimed at the clawed hero.
Pretty sure those are protesters. https://t.co/URNGDCg0cO

— Ryan Reynolds (@VancityReynolds) March 5, 2017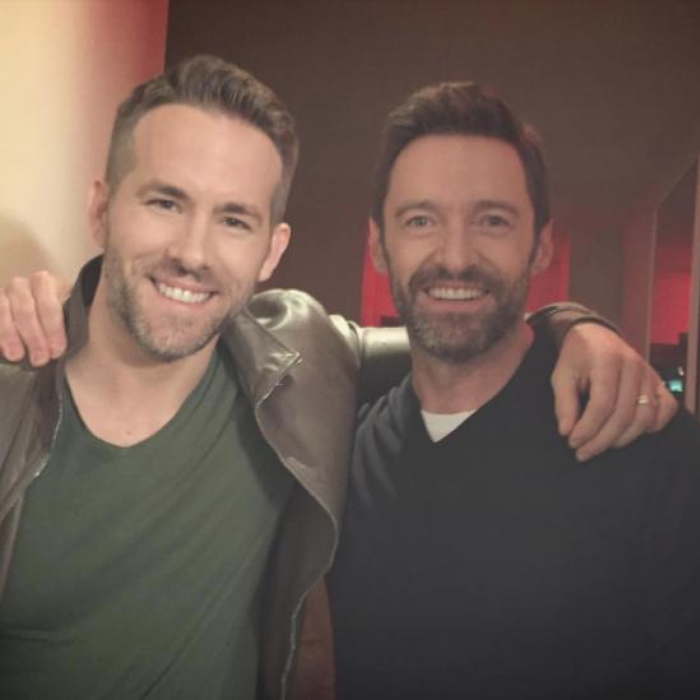 PIC: Hugh Jackman/Instagram
It looked like Hugh was a little lost for words or perhaps struggling for a comeback as he only had this to say in response...
Really...Guy ... Really?!@VancityReynolds https://t.co/HL0bv16rhC

— Hugh Jackman (@RealHughJackman) March 5, 2017
This isn't the first time the pair of superheroes have mocked one another online. At the end of 2016, Hugh brought the claws out after the news that Ryan was due to be presented with a star on the Hollywood walk of fame.
In other news, the brand new teaser to the Deadpool sequel was released this week and quickly became the No.1 trending video on YouTube.
Ryan of course used it as an opportunity to poke fun at Jackman once again and it was just perfect. He begins with stating, "You'd probably not be dead if it was Logan" before doing his very best Hugh impersonation and you know what...it's not too shabby!
You may also like...