Rob Kardashian Could Face JAIL For Posting Naked Photos Of Blac Chyna On Instagram
6 July 2017, 11:06 | Updated: 4 December 2017, 11:10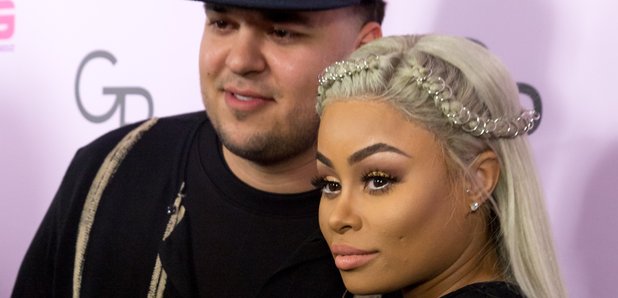 The Kardashian brother went on a huge Instagram rant which could land him some time behind bars.
It all kicked off between Rob Kardashian and Blac Chyna last night after he exposed his baby mama for cheating on him, but Rob took it a little too far by repeatedly posting nude photos of Chy… which could actually land him a prison sentence.
By posting the naked photos, Rob is going against laws on revenge porn and could face up to six months in prison and a $5000 fine for repeatedly posting the pictures without Chyna's consent.
Rob went on the hours-long rant on Instagram last night, claiming that Chyna had cheated on him with multiple men is his own bed and repeatedly posted the explicit photos until his account was suspended by Instagram, and continued his tirade on Twitter.
Blac Chyna, however, retaliated by posting Snapchats of her showing off the '$250,000-worth' of diamond jewellery that Rob had bought her in the days before.
According to People, Chyna has got her legal team involved and Chyna's attorney, Walter Mosley said, "I am exploring all legal remedies and protections available to my client at this time in attempts to best advise her on how she may want to proceed."
Another LA lawyer, Lisa Bloom – who recently won Mischa Barton's revenge porn case – added, "Revenge porn is illegal in California and it certainly appears to me that Rob has violated this criminal law.
Chyna outchea posting the jewelry Rob got her on snapchat pic.twitter.com/uM268XpkzB

— Keisha. (@Miss_Gallie) July 5, 2017
"Kardashian's conduct epitomizes 'revenge porn' - a jilted ex unable to handle rejection and jealousy in a mature way who aggresses by sexually exposing another individual."
It is also believed that Chyna would have a decent case to sue Rob for millions in damages if the jury were on her side.
It's never cool to post someone's private pictures online without the person's consent, it's now down to Chyna how far she wants to take it legally, but Rob might have got himself in some serious hot water with his impulsive actions last night.