Erm, What?! Rob Kardashian Just Bought His 'Wife' Blac Chyna A $200,000 Lamborghini!
21 April 2016, 15:04 | Updated: 4 December 2017, 11:10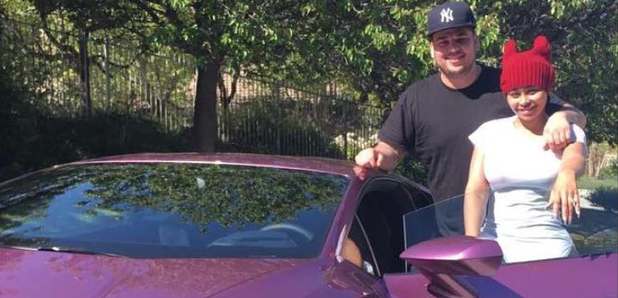 They've only been engaged for two weeks but Chyna's already the 'wife'… and her latest gift is pretty extravagant!
Is this the fastest moving celebrity relationship ever? Three months after they started dating and just two weeks after they got engaged, Rob Kardashian is already calling Blac Chyna his wife and has just bought her a Lamborghini!
Yep, Rob gifted the $200,000 Lamborghini Huracan to his fiancée this week, which she proudly showed off on Instagram and Snapchat – and he even had some custom purple paintwork put on it for his lady, too.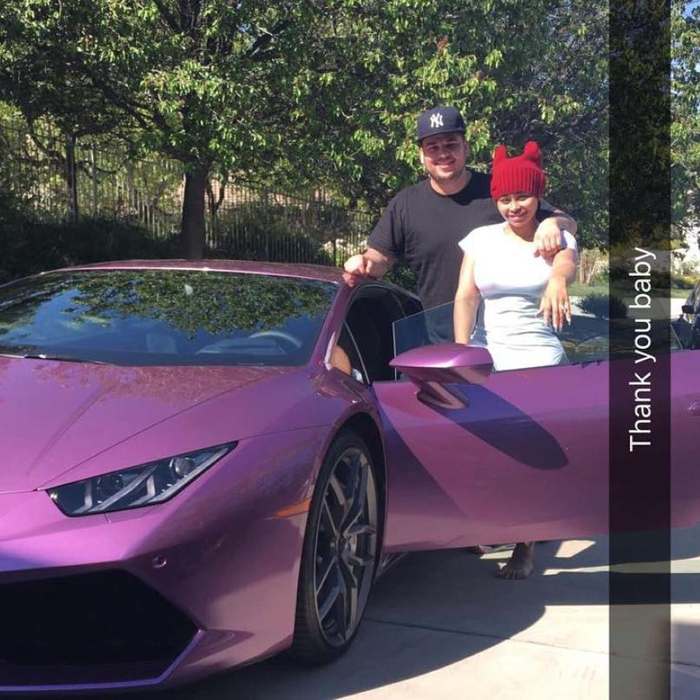 Fans of the Kardashians will know that Chyna's ex, Tyga, bought his new girlfriend (who just happens to be Rob's sister Kylie Jenner) a Ferrari for her 18th birthday – so is this gift a case of anything Tyga can do, Rob can do better?!
Rob also set tongues wagging when he posted a photo of Chyna from a recent shoot with the caption "my beautiful wife", which got fans wondering whether the pair had had a secret quickie wedding out of the limelight.
We reckon any Kardashian wedding is DEFINITELY not going to be that low-key… well, if the Lambo is anything to go by, they'll be shouting about the nuptials too!