Riverdale's Lili Reinhart Has Bravely Revealed She Was Sexually Assaulted By Someone In A "Position Of Power"
17 October 2017, 16:30 | Updated: 4 December 2017, 11:10
Sending her tonnes of love.
Riverdale's Lili Reinhart has bravely spoken out about the sexual harassment that she faced as a teenager.
She has shared her story in a new Tumblr post.
> You Probably Missed This Adorable Moment Between Riverdale's Betty & Jughead On Live TV But We're Seriously Shipping Them
"A man in a position of power over me used that said power to try and take advantage of me. I'm not comfortable giving specific details about the situation because I don't feel it's necessary", she began.
"All that matters is that he tried to force himself on me when we were on a date. I had to stop him and say "No, I don't want that"", she continued.
"I physically walked away from the situation before it could get any worse. I remember feeling like this was a scene right out of a horror movie", Lili revealed.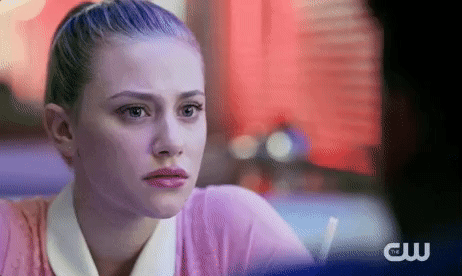 She went on to state that she asked him to drive her home but quickly realised that he was driving towards his own apartment. "I knew if I made it there, something bad was going to happen to me. I just knew how wrong it felt and that I had been violated", she concluded after confirming that she made it home safely.
When Lili confronted the man the next day, apparently he accused her of leading him on, before calling her "the most manipulative woman he'd ever met".
She finished her brave post with a line which read: "I'm coming forward about my own experience to further express how common these assaults are in this industry and how important it is that we take action to fight against it".
Riverdale's KJ Apa once appeared alongside Ed Sheeran in an Australian soap...
> You Can Keep Up To Date With All Things 'Riverdale' Over On Our App.