Riverdale's KJ Apa Has Never Had A Girlfriend & Now We're Casually Sliding Into His DMs
12 October 2017, 13:58 | Updated: 4 December 2017, 11:10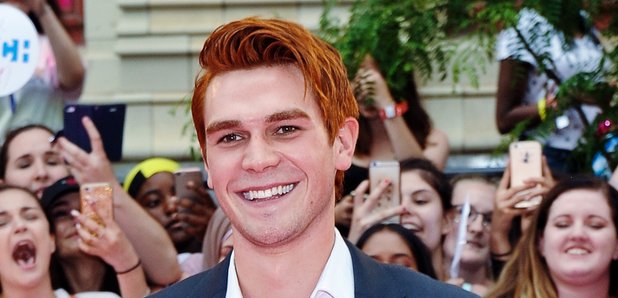 Mainly using this article as another excuse to crack out the best KJ Apa GIFs that we can find, tbh.
You would've thought that being the star of a hit Netflix series, KJ Apa wouldn't be short of girls wanting to be his girlfriend.
And whilst that's probably true, it's also surprising to find out that the New Zealand lad who plays Archie in 'Riverdale' still gets a little nervous around ladies.
> Riverdale's KJ Apa Revealed The Show Was Supposed To Have A Different Ending & We're Kinda Mad 'Bout It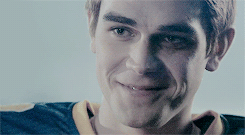 During a new interview with Seventeen, the heart-throb opened up about a time that he was debating whether he had the guts to go and ask a girl for her number.
"I was with my best friend and he was like, 'Bro, look at that girl' and I looked over and she stopped me in my tracks. Halfway home I'm like, 'Should I do it?'", he begins.
He goes on to reveal that he went back and "said hi, introduced myself".
Apparently the lucky lady didn't know that he was an actor (we presume that she didn't have Netflix or the internet because how else could she not know?) and so they got talking for "about 15 minutes".
KJ went on to ask "if we could grab a coffee or something".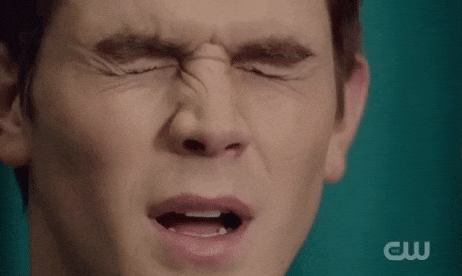 SMOOTH.
"It was really cool, really sick, had a great time… but didn't really feel it", he ended.
Whilst Archie found himself stuck in the middle of a love triangle on the show, it seems that KJ's personal love life couldn't be further from that.
He revealed to Seventeen that he's never had a girlfriend because he hasn't had the time.
During high school, he was juggling being in a band, playing rugby and acting in New Zealand soap, Southland Street.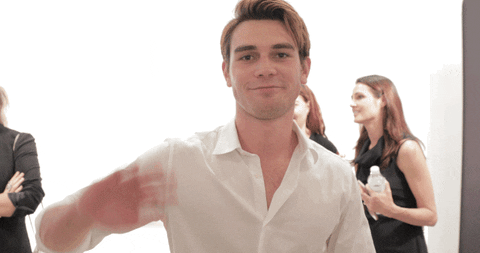 Well, KJ, let us tell you that if you ever need a date or a whatever… you know where to find us.
P.S. KJ totally showed off his athletic skills on set and it's seriously impressive...
> We've Got Even More Riverdale Gossip Over On Our App. Download Here.