Regina George's Little Sister From Mean Girls Is Now A Complete Stunner & We Feel Really Old
4 October 2017, 17:01 | Updated: 4 December 2017, 11:10
WOAH.
Remember the little sister, Kylie, in Mean Girls? The one who is dancing infront of the TV to Milkshake?
Yeah, well, she's about to make you feel hella old because she's all grown up and omg, she's a beaut.
> Only A REAL Mean Girl Will Get 100% On This Quiz On Mean Girls' Most Iconic Quotes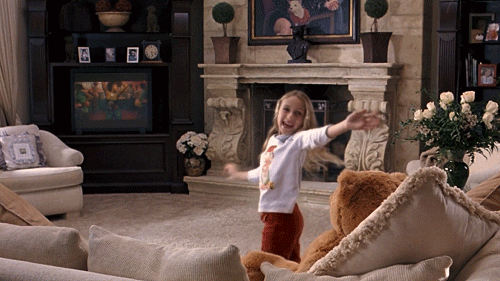 On Mean Girls Day 2017, Nicole Crimi, took to Instagram to share a few throwback photos from her time on set and we proceeded to have a little look to see what else she'd been up to.
Incase you forgot, Cady (Lindsay Lohan) sees young Kylie imitating the dance moves of Kelis' video for 'Milkshake' in the living room as Mrs George encourages her. It might only be about three seconds of screen time, but it's potentially reached iconic status.
Nowadays, Nicole is in her senior year and plans to go to medical school.
Fancy.
> Pssst. We've Got A Load More Throwback Stuff On Our App. This Way To Catch Up.
We dug up some old footage of Ariana Grande re-enacting Mean Girls and it's hilarious...