WOAH, HANG ON. Is Pretty Little Liars' Alison Pregnant With EMILY'S Baby?!
5 September 2016, 16:09 | Updated: 10 December 2018, 15:21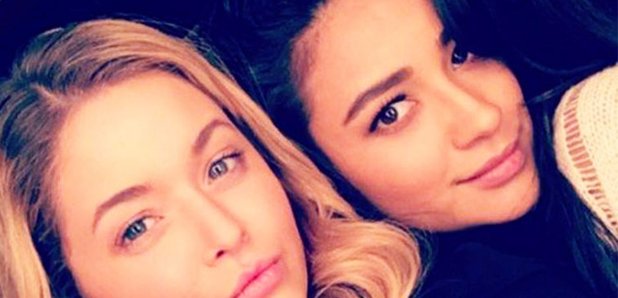 We just cannot cope.
There's a fan theory going around about Alison's baby and it will 100% blow your mind.
Yep, shippers of Pretty Little Liars' Emily and Alison may be able to rejoice.
We will warn you now. THERE'S A HELL OF A LOT OF SPOILERS HERE, GUYS.
So, Pretty Little Liars WENT IN for their Summer Finale last week.
Between Spencer getting shot, the shock revelation that Mary Drake might actually be her Mum, and Toby's car crash… we just don't know how much more we can cope with.
Although, the biggest shocker was probably the fact that Alison revealed she is PREGNANT.
SAY WHAAAAA?!
Ali revealed to Emily that she is pregnant with her ex-husband, Archer's baby.
"There's two lines on the stick. I was waiting for one to disappear but it didn't. At first I thought I was just stressed. I've been late before but it was a false alarm. Oh my God. I can't believe this is happening. I thought we were careful. It's not how I pictured starting a family", she explained. OMG.
We have your back, Ali. #PrettyLittleLiars pic.twitter.com/lNFdywjexS

— Pretty Little Liars (@PLLTVSeries) 4 September 2016
Now, however, PLL fans have taken to social media to come up with somewhat of a mind blowing theory.
Sitting comfortably? Grab a cuppa because this one is CRAZY.
So, what do we know already?
Emily had her eggs harvested earlier on in season 7A.
When Hanna gave the blood to the doctor, he made a throw away comment about "trying to find out who the baby daddy is". Convenient? We think not.
When Alison revealed her secret to Emily, she said that they had always been careful and is confused about how she is pregnant.
Emily questioned whether it was definitely Archer's baby.
The theory?
Alison begins to have doubts about whether the baby is actually Archer's. By this point, she would've told the girls about her pregnancy and Hanna would recommend that she go and see her doctor friend (you know, the one that she gave Noel's blood to when she kidnapped him) to try and match up the DNA.
THEN, fans think that the doctor will turn around to Alison and reveal that Alison "isn't the Mother" because the baby's blood doesn't match that of Alison's.
Emily then realises that AD took her eggs and threatened to impregnate someone with them if they didn't speak about who killed Charlotte. And they still don't know who killed Charlotte so BOOM…
Alison is pregnant with Emily's baby.
We just… we literally have no words.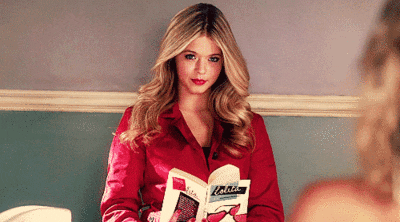 But wait, because there is more.
Show creator, Marlene King has actually offered more evidence to support the theory.
When she was asked, "Are we supposed to take Ali's pregnancy as 'average' or is there something more going on there?", she responded, "Nothing is average in Pretty Little Liars, so you can take that to fuel your theory. Everything is a little spectacular".
OKAY. We will take that and fuel our theory.
Marlene also comments that Ali's pregnancy is a "driving force" which will effect all the Liars but "especially Emily".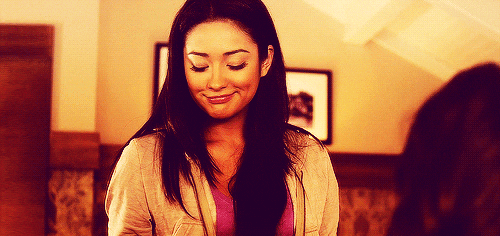 WE CANNOT WAIT.
You May Also Like...