WATCH: Mum-To-Be Goes Viral With 'Whip / Nae Nae' Dance... While She's In Labour!
13 October 2015, 13:42 | Updated: 4 December 2017, 11:10
Mommy dancing baby down between contractions
01:36
Showing off her 'Nae Nae' moves.. this pregnant woman keeps her spirits up with a dance!
Well that's one way to speed along the labour process… getting down to a bit of Silentó in the hospital corridor!
One mother-to-be decided to distract herself from the stress of giving birth by dropping a few moves with two of her pals and showing off her skills at doing the 'Watch Me (Whip / Nae Nae)' dance routine.
"I went looking for my patient to see how she was doing with her squatting," midwife Marsha Ford posted alongside the video. "This is what I found in between contractions. Get that baby down, mommy!"
Hit play on the video above to see her in action. If her skills are anything to go by that'll be one SERIOUSLY sassy baby!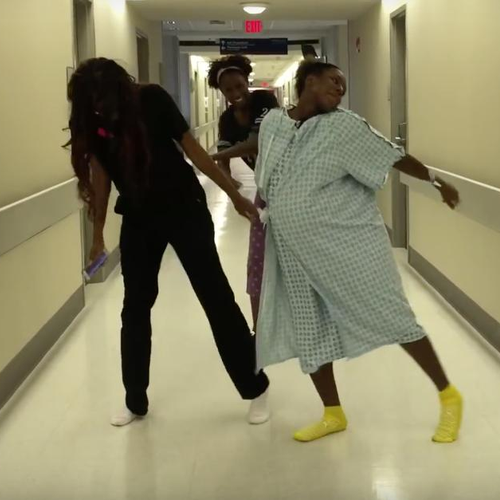 You may also like...