WATCH: You'll NEVER Guess What Walks Out Of The Magical Porta Potty At This Festival!
24 June 2015, 11:38 | Updated: 4 December 2017, 11:10
The Magical Porta Potty
02:47
How did they fit SO many people in one port-a-loo? Because it's MAGIC, that's how.
Festival goers got the surprise of their LIVES then they stopped by a humble enough looking port-a-loo during the event, only to discover it seemingly had MAGICAL powers!
Improv Everywhere set up the hilarious prank at the Governor's Ball Music Festival in New York, where as those in need of the loo found themselves confronted with something VERy unexpected as they opened the porta potty door.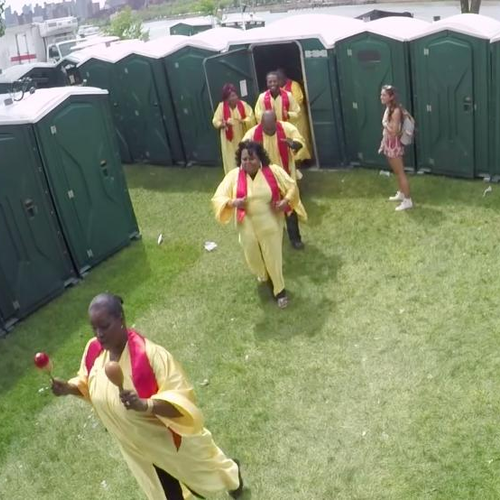 People suddenly begin pouring out of the cubicle - from a lively mariachi band to an old-school gospel choir - causing, as you would imagine, a LOT of hysteria among festival goers.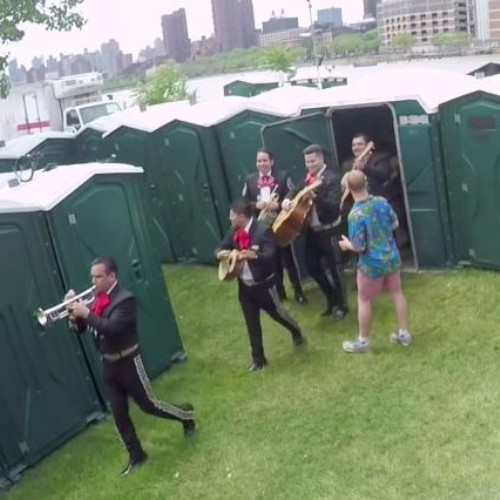 You may also like...
Check Out ALL The Latest Hit Music Videos Below: