Someone's Actually Caught One Of The Mythically Rare Pokemon In Pokemon Go!
2 August 2016, 13:55 | Updated: 4 December 2017, 11:10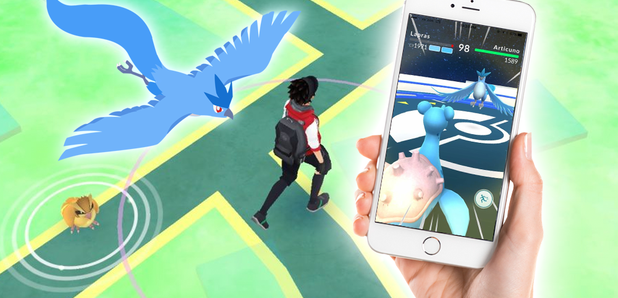 While we're still up to our eyeballs in Pidgeys, some lucky Pokémon Go player has actually managed to capture an Articuno!
If you're one of the millions of people still obsessed with Pokeémon Go, then we know how important it is for you to catch 'em all and complete your Pokédex...
Apart from a few region specific Pokemon (Farfetch'd in Japan, Tauros in North America and Mr Mime in Europe), you're able to find, or hatch, all 150 Pokémon... but there are a few rare ones missing.
> 11 Of The World's Biggest Stars That Look EXACTLY Like Pokémon!
We've seen countless theories on how to find the three legendary birds - Articuno, Moltres and Zapdos - and the elusive Mewtwo (including travelling to Peru to find Mew)... but it looks like someone's finally managed it!
Kaitlyn Covey, from Springboro, Ohio, is currently defending her local gym with an ACTUAL Articuno!
But where did Kaitlyn actually catch it?!
She claims that Niantic, the developers behind Pokémon Go, gave it to her - and we're actually a little bit sceptical...
It's been widely speculated that legendary Pokémon will be gifted at official events, similar to how the original Gameboy games used to distribute the ultra-rare monsters.
You May Also Like...