Paul Walker Dies Aged 40: Film And Music World Reacts To Death Of The Fast & Furious Star
1 December 2013, 08:33 | Updated: 4 December 2017, 11:10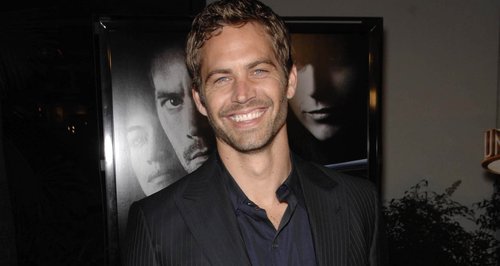 The likes of Ludacris, Rihanna and Dwayne Johnson have all posted tributes to the Hollywood star after his passing.
The stars of the entertainment world have reacted in shock this morning (1st December) to the news that actor Paul Walker has died in a car accident.
The likes of Rihanna, Pitbull and Paul's co-stars in the popular Fast & Furious movie franchise have all taken to Twitter after news of the Hollywood star's passing broke, extending their condolences to his family & friends and sharing some of their memories.
40 year-old actor Paul and a friend are reported to have died in a car accident out in Los Angeles in the early hours of this morning, in news that has since been confirmed by representatives of the US actor.
"It is with a truly heavy heart that we must confirm that Paul Walker passed away today in a tragic car accident while attending a charity event for his organisation Reach Out Worldwide," a statement on Paul Walker's official Facebook profile reads. "Paul was a passenger in a friend's car, in which both lost their lives. We are stunned and saddened beyond belief by this news."
"Very Very sad news...I'm so heartbroken about this! #PW," Rihanna posted after hearing the news, while Paul's Fast & Furious co-star Dwayne Johnson wrote: "All my strength, love & faith to the Walker family during this heartbreaking time. We find our strength, in his life. Love you brother.'
"Life is so fragile. Sending tons of my love & prayers to his family & friends. RIP Paul Walker," Jordin Sparks wrote, while Girls Aloud's Kimberley Walsh tweeted: "I am so shocked to see the tragic news that Paul Walker has died. Can't believe it how unbelievably sad.
"RIP @RealPaulWalker your in a better place now papo now show the heavens who is fast and furious," Pitbull also posted, while fellow Fast & Furious 6 star Ludacris wrote: "Your humble spirit was felt from the start, wherever you blessed your presence you always left a mark."
Paul Walker was 40 years old at the time of his death and is survived by a daughter named Meadow.