Uh Oh! How Many Of You Spotted This Massive Error On The Oscar Nominee's List?!
25 January 2017, 15:00 | Updated: 4 December 2017, 11:10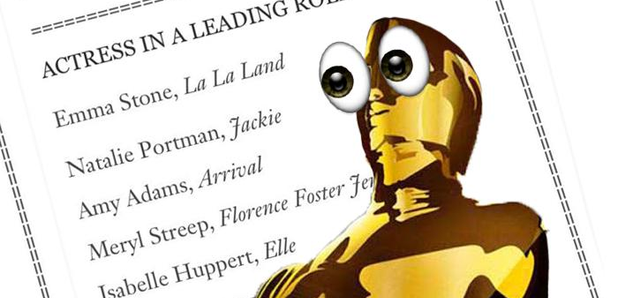 Eagle eyed film buffs were quick to pick up on this mistake published on the official Oscars website.
Those of you who have already danced your way out of the cinema after watching 'La La Land', or felt like an absolute hero after the compelling 'Hacksaw Ridge' will know the quality of the movies nominated for Academy awards this year.
But those film fans who literally live for cinema noticed something a little fishy when it came to the nominees noted on the official Oscar's website.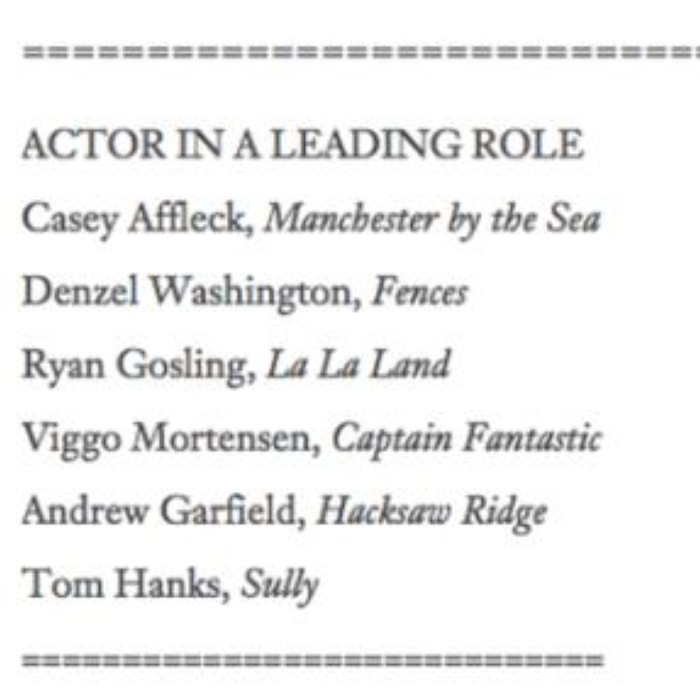 PIC: Oscars.com
YUP! The legend that is Tom Hanks was mistakenly put on the nominee list for Actor In A Leading Role. In fact, not only that, the website stated that Batman Vs Superman actress Amy Adams had replaced Ruth Negga for best actress too...hmmmmm.
That's weird. Ruth Negga got announced as #Oscars2017 nominee but their own website says otherwise. Looks like Adams got bumped last minute. pic.twitter.com/XdO1TtYCHB

— Joey (@JoeyKavanagh_) January 24, 2017
ABC Digital have since apologized for the error, "This morning, in an attempt to release breaking news as announced, ABC Digital briefly posted inaccurate nomination information on the Oscar.com website. The nominees announced by the Academy on Twitter were accurate. ABC quickly identified and corrected the errors. We apologize to the Academy, press and fans for any confusion."
We'll be honest though, let's just give Tom Hanks another Oscar anyway yeah? Ahhhhhh might as well!
You may also like...