Oscars 2015 Videos: WATCH Lady Gaga, Rita Ora And Maroon 5 Performing Live!
23 February 2015, 08:16 | Updated: 4 December 2017, 11:10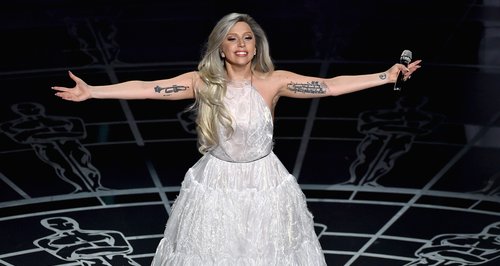 The 2015 Academy Awards held at the Dolby Theatre, Hollywood last night (Sunday February 22nd), also saw performances from Jennifer Hudson and John Legend.
The Oscars are one of the biggest nights for hard-fought awards - but they just wouldn't be the same without some seriously stellar performances too.
With some amazing performers on the bill, all eyes were on the likes of Maroon 5, Rita Ora, Lady Gaga and more as they took to the stage to entertain the winners and nominees.
A whole host of stars took to the stage on the night to give out awards including Jennifer Lopez, Gwyneth Paltrow, Idris Elba and Benedict Cumberbatch, but it was the incredible live performances which brought the house down.
Watch the live performances from the 2015 Oscars below...
Adam Levine & Maroon 5 – 'Lost Stars'
The track is taken from the band's latest album 'V' and features in the Oscar nominated 'Begin Again'
Rita Ora – 'Grateful'
Pop Princess Rita Ora took to the Dolby Theatre stage to perform this track from film 'Beyond the Lights'.
Lady Gaga - 'Sound Of Music Medley'
Lady Gaga performed a medley of songs from 'The Sound Of Music' to celebrate the legendary film's 50th anniversary, which won FIVE Oscars the year it was released.
John Legend & Common – 'Glory'
The Grammy award winning star took to the stage to perform this song from film 'Selma'.
Jennifer Hudson - 'I Can't Let Go'
Jennifer's soulful performance marked the 'in memoriam' segment of the awards, remembering the actors and actresses that had passed away in the past year.


You May Also Like: