Love Island 2016's Olivia Goes To Town On 2017 Liv As She Thinks "Chris Is The Only Reason She's Still In There"
17 July 2017, 14:51 | Updated: 4 December 2017, 11:10
We caught up with the 2016 Love Island and WOW, she did not hold back.
Incase you hadn't noticed, we love Love Island. It's kinda taking over our lives a little bit, but it turns out that we're not the only ones.
Last years Olivia Buckland is still a massive fan of the show (despite being insanely busy nailing her TV presenting gigs and releasing a clothing range with Miss Pap) and has been regularly tweeting her thoughts on this years contestants.
> Ex Love Islander Olivia Buckland Is Forced To Deny Rumours She's Pregnant After Fans Mistake Food Baby For Baby Bump Not gonna lie though, we kinda wanted to catch up with her about those pregnancy rumours that were doing the rounds earlier this week.
Olivia was forced to take to Instagram to explain that she wasn't expecting her first child with fiance, Alex Bowen, but instead had a bit of a food baby. She took to the comments section of her social media channels to shut down speculation and explained to us that she actually "found it really funny. At first, I was a bit offended but eventually, I just thought, it better to laugh and go along with it".
Neither Olivia nor Alex have been shy about wanting children and she revealed that "Alex is raring to be a Dad. He really wants a child".
CAN YOU IMAGINE HOW BEAUTIFUL THAT BABY WOULD BE?!
Apparently, when Olivia sent Alex the photo, he said "is it real?" and she had to reply "no, babe". However, Olivia herself isn't broody at all. On this years Love Island, Olivia Buckland has been very outspoken about her views of Olivia and Chris.
"It's quite a game playing situation", she revealed to us. "She's now interested in Mike. I'm not sure I completely trust her intentions anymore", and to be honest, we totally get it.
Ever since Mike returned to the villa, Olivia keeps saying that she's lost her head.
Turns out, Olivia Buckland thinks that "Chris is the only reason she's still in there"!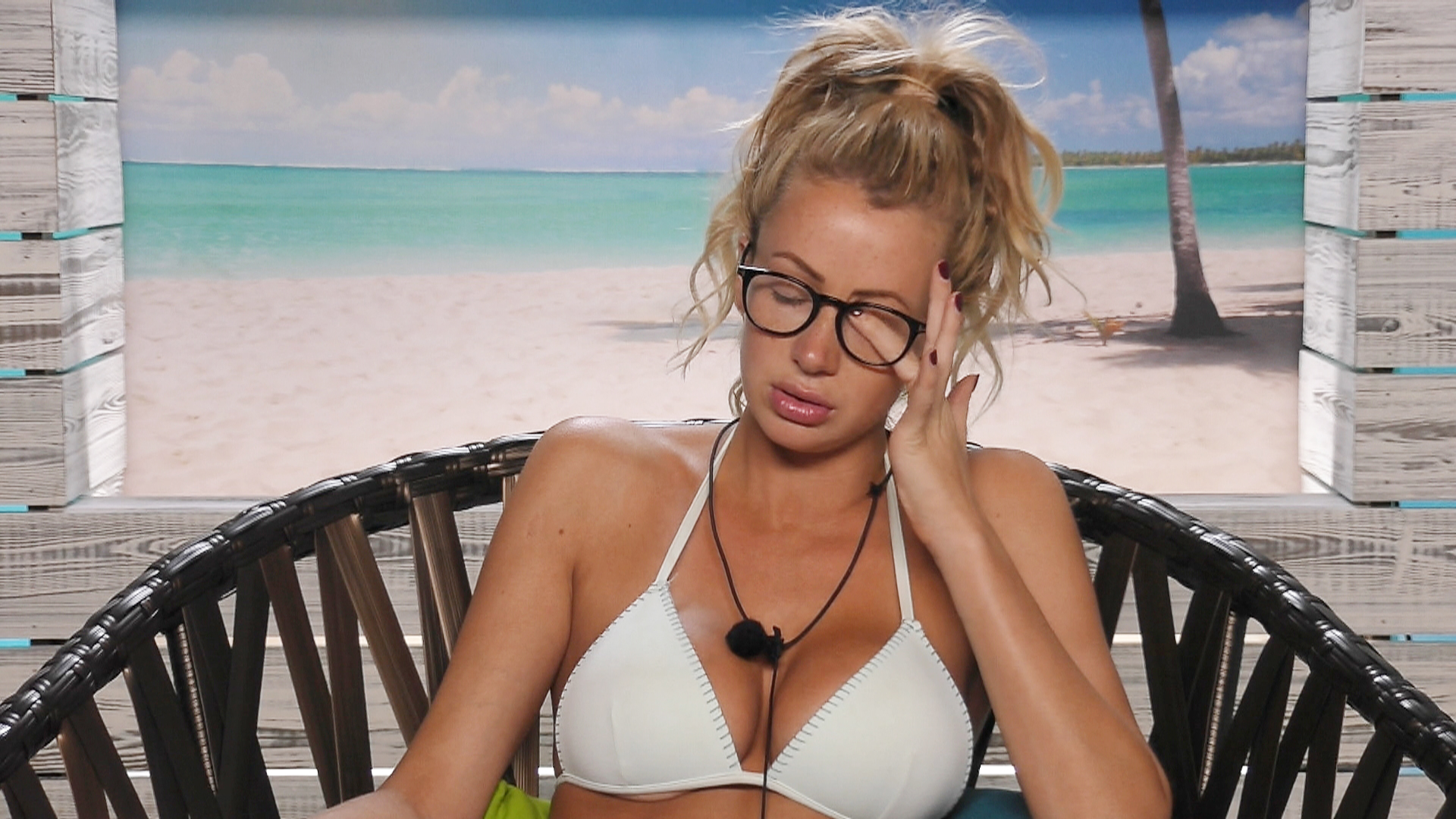 We also addressed the rumours that current Love Island Olivia has a boyfriend on the outside to which Olivia Bowen to-be revealed that she's "speechless. I don't know what to say about it", before going on to explain that she doesn't "think she'll leave her boyfriend" on the outside.
If that was her having to watch her partner in the villa? "I would go and find the villa and break in. I would leave no stone unturned" Olivia revealed.
FIESTY.
However, that's not the only scandal that's faced the villa.
Recently, new girl Georgia caused controversy when she picked to couple up with Kem - who had only just made Amber his official girlfriend.
We asked Olivia what she would do if another girl chose Alex and we couldn't help but laugh at her response. "Oh Jesus. I would kick off more than Amber did. I think her reaction was fully justified", she commented.
And whilst we had the Love Island veteran, we couldn't help but play a little game of 'Would You Rather?'.
Turns out, Olivia wants to go into the I'm A Celebrity jungle over appearing on Big Brother, would choose Iain Sterling over Caroline Flack (although, she definitely couldn't decide!) and then we threw in an absolute curve ball:
Would you rather never have met Alex or have Olivia as your Maid of Honour?
Needless to say, she was not happy with us but being the babe that she is, she responded, "I can't not meet Alex so I'd rather have Olivia up there with me"…
… "I'd just trip her up a little bit".
Fair play.
Olivia also had some great advice for Chris...
> Download Our App, And We'll Keep You Updated On ALL Of The Love Island News You Need To Know!