Only 75% Of People Can Hear A Noise In This GIF & It's Making Us Question Everything
5 December 2017, 16:00 | Updated: 5 December 2017, 17:34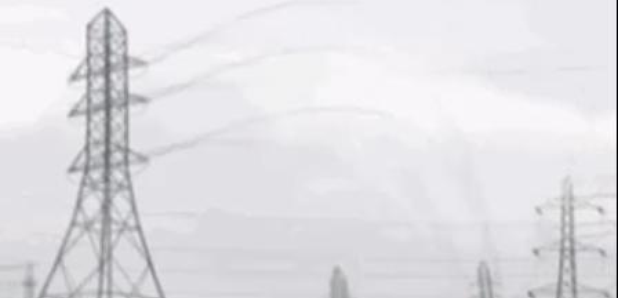 This noisy gif is trippy.
Every so often a gif or picture comes along that gets the whole world scratching their heads in confusion about what's actually happening in the image.
Remember the dress that went viral (literally everyone and their nan saw it) because the internet couldn't decide what colour the dress was, some people saw black and blue while others saw gold and white.
Now there's something else doing the rounds on Twitter and it's this gif made by IAmHappyToast on Twitter which shows three pylons playing skipping.
Yes we know, crazy right?
But what's trippy about the gif is the effects used in it means that some people can "hear" a thudding sound as they watch the gif and it's down to science.
Does anyone in visual perception know why you can hear this gif? pic.twitter.com/mcT22Lzfkp

— Lisa DeBruine (@lisadebruine) December 2, 2017
While most of our team felt they couldn't hear anything, a few of us did feel like something was shaking and could hear a thud in our heads after watching it few times.
Unsurprisingly the noisy gif caught the attention of Chris Fassnidge, a PhD student in psychology at City University in London has been carrying out research in this very field who suggested a possible theory which his lab call the "visual ear."
Speaking to Alphr, he said: "I suspect the noisy gif phenomenon is closely related to what we call the Visually-Evoked Auditory Response, or vEAR for short.
"This is the ability of some people to hear moving objects even though they don't make a sound, which may be a subtle form of synaesthesia - the triggering of one sense by another."
Now that we've all learnt something new tweet us @CapitalOfficial and let us know what you felt.