'No Kardashian Parking' Signs Have Started Appearing In Hollywood - WHAT DO THEY MEAN?!
9 April 2015, 16:10 | Updated: 4 December 2017, 11:10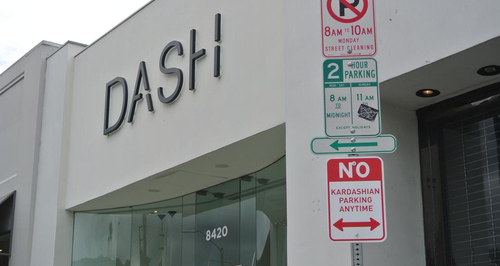 US artist Plastic Jesus posted seven of the signs around Hollywood as a comment on America's obsession with celebrity. Kim K's still driving round LA looking for a free spot she's allowed to park in…
It's official – the Kardashian's are now such a big deal, their name appears on road signs. Signs have been mysteriously popping up all over Hollywood declaring it a 'No Kardashian Parking' zone!
But in reality, the fake parking restrictions are the work of an LA artist known as Plastic Jesus who says he posted the signs as a comment on how obsessed America is with celebrity.
Plastic Jesus told The Hollywood Reporter that there are seven signs around Hollywood and the idea came to him after he was stuck in traffic on Melrose Avenue as paparazzi has swarmed a store one of the Kardashians was walking out of, making him think, "How has this become a news event?"
He explained, "The Kardashian family has become ingrained in our culture. We've allowed mainstream media to become so profit-driven, we are sacrificing genuine news stories to satiate our vapid celebrity obsessions."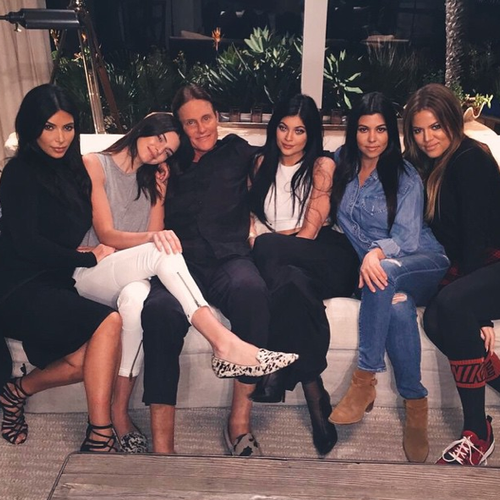 "I guarantee that same number of paparazzi was far greater than any number of photographers chasing real news."
Plastic Jesus is also the man behind the 'Stop Making Stupid People Famous' campaign which claims the problem lies with the consumers who are buying into reality TV stars and their programmes and merchandise.
He revealed, "'Stop Making Stupid People Famous' often gets blogged as a criticism of the Kardashians, but that piece is also meant to criticize us as consumers. Without us, there would be no market for the Kardashians. We are equally, if not more so, to blame."
"The same people who will tag these parking signs on social media are the same people who will buy [US magazine] In Touch at the supermarket later this week."
In any case, there are seven fewer places the Kardashian klan can park in Hollywood thanks to Plastic Jesus – wonder what will happen if they break the rules?!