Nicola McLean's Husband Unleashes Foul Mouthed Rant At Jedward & Kim Just Before The CBB Final
3 February 2017, 11:43 | Updated: 4 December 2017, 11:10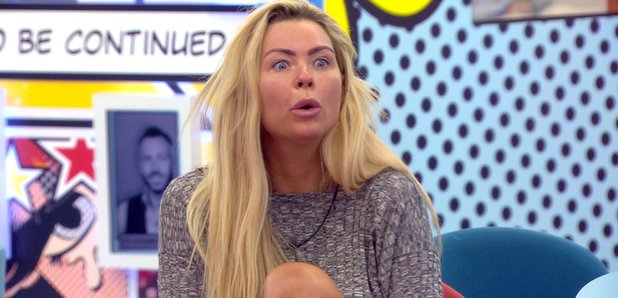 Going out with a bang then!
Whilst the Celebs inside the CBB house have been making plenty of headlines this year with their wild behaviour, many of their partners outside of the house have also been making plenty of noise!
Nicola's husband has had his fair share of media attention during his wife's time in the house and his latest outburst on Twitter has made sure that this year's show will certainly have an explosive finish.
After he called Nicola out on Twitter for seeing a psychiatrist during the show, Nicola's husband Tom then took on Jamie O'Hara via Twitter after the footballer didn't include Nicola in his list of favourite housemates.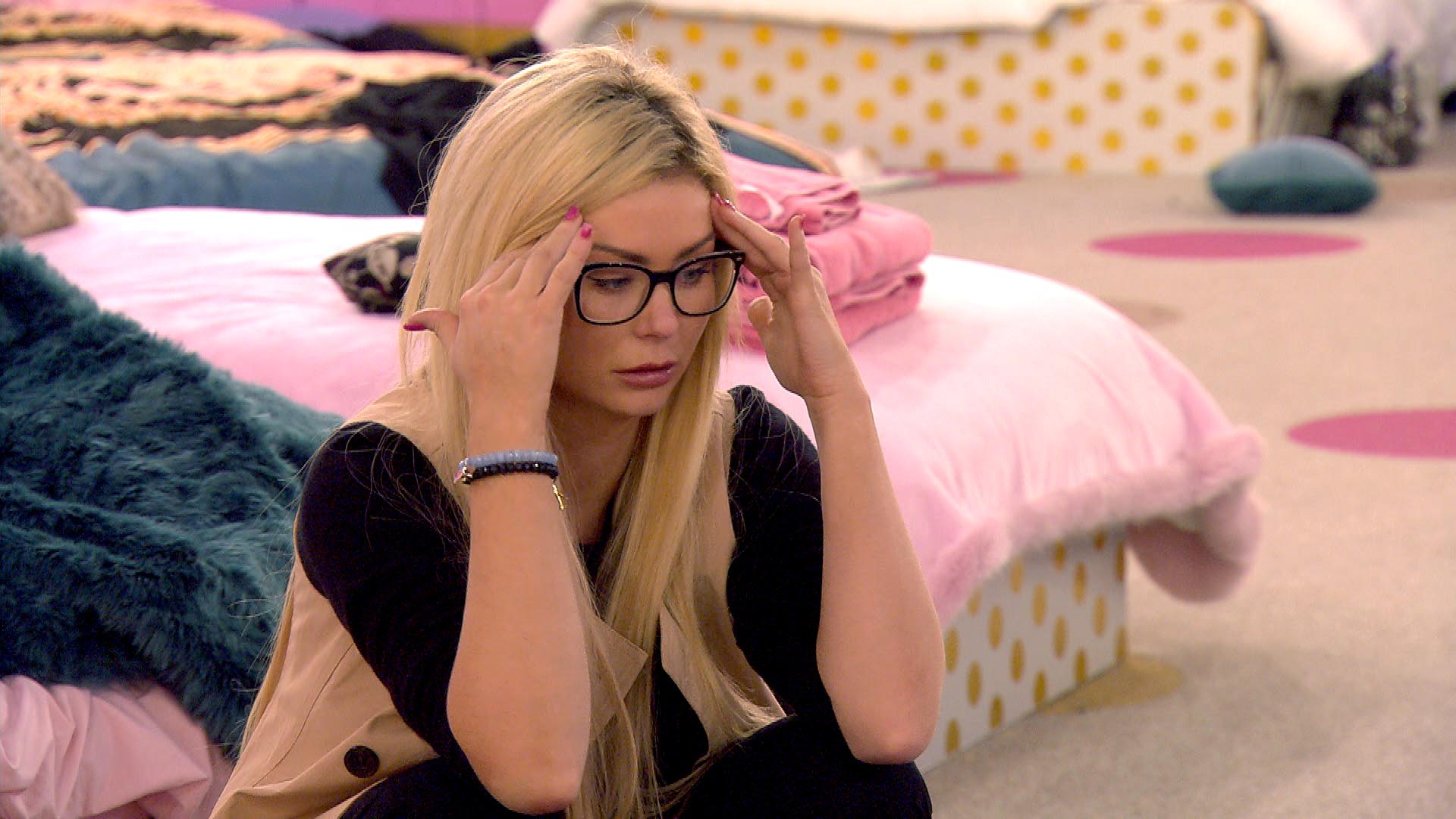 Picture: Channel 5
But now, it's Nicola's foes Kim Woodburn and Jedward that Tom has decided to lash out at on social media. His expletive filled rant has landed him in hot water with many CBB fans who have slammed him for his bad language and his wife's behaviour in the house...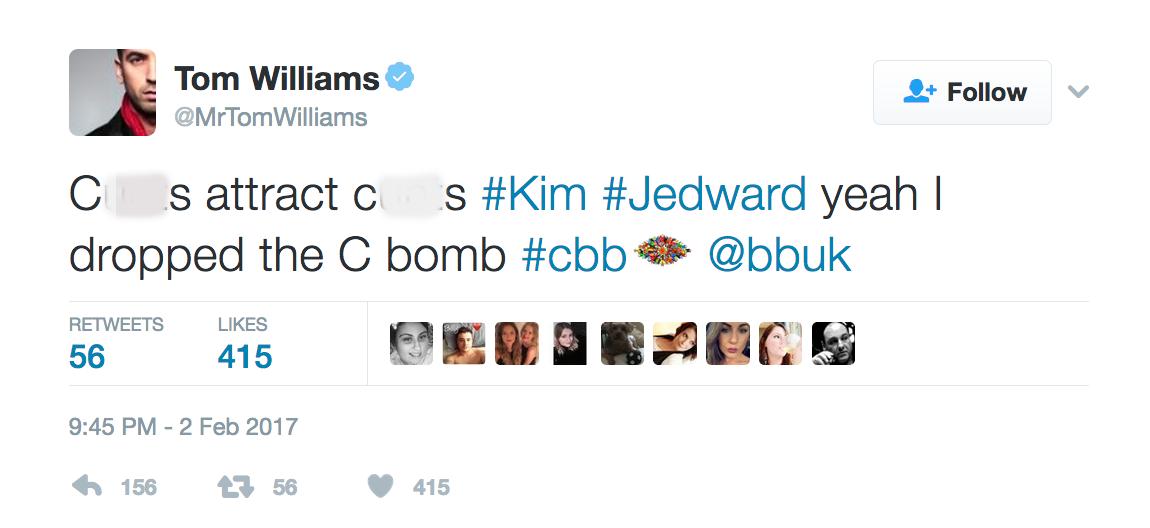 @MrTomWilliams @bbuk hahaha I think you are talking about someone closer to home

— Jonny (@tinwhiteduke) February 2, 2017
@MrTomWilliams @bbuk what is wrong with you and nicola, both parents and all you seem to both do Is swear and get angry, TIME TO GROW UP!!!

— jasper conway (@jasperconway1) February 2, 2017
@MrTomWilliams @bbuk you said it... Should of hashtagged #NicolaMclean though def the biggest foul mouthed one in there. #Kim2win

— Paul Schnaars (@PaulSchnaars) February 3, 2017
@MrTomWilliams @bbuk And cheaters attract cheaters

— LISA (@li_fagan) February 2, 2017
@MrTomWilliams @bbuk is that why you attracted Nicola?

— Raks (@rakhs_r) February 2, 2017
We're not sure these are the kinds of responses Tom was expecting when he lashed out on Twitter and we've got to give it up to this person who hit the nail on the head...
@MrTomWilliams @bbuk well this tweet backfired spectacularly.

— Wendy (@WendyWhistles) February 3, 2017
Nicola is in the final of Celebrity Big Brother alongside Jedward, Coleen, James C, Kim and Bianca, but with fans seemingly siding with Jedward and Kim rather than all the other housemates, it's going to make one heck of a final night.
Bring it on!
You may also like...