Niall Horan Reads Fanfiction About Himself
3 May 2023, 11:56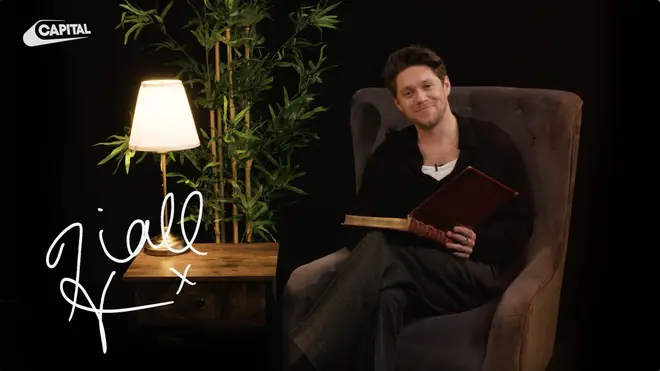 We made Niall Horan read fanfiction about himself in the first hilarious instalment of Sonny Jay's Story Time!
Niall Horan made Directioners' dreams come true as he read fanfiction about himself, telling the story of a fan's encounter with him backstage at one of his gigs, in our exclusive video you can watch on Global Player.
We managed to weave in One Direction references, obviously, Harry Styles, 'Nice To Meet Ya' and of course 'Slow Hands'.
Nestled in a cosy armchair under a warm lighting, Niall began the story Slow Hands, Fast Tongue with a giggle but read the bedtime story like a true pro.
Watch Niall Horan read fanfiction on Global Player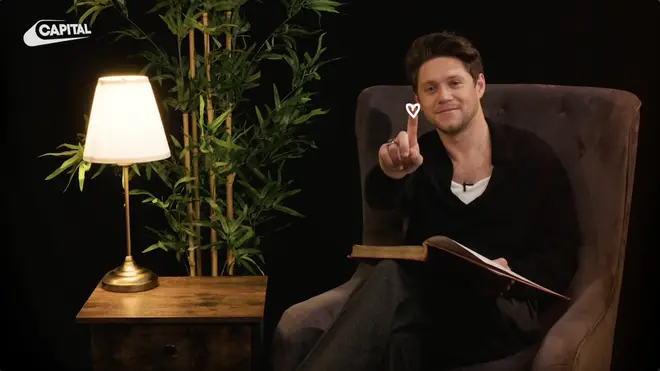 He even recreated the moment we all wanted to see, 'ssh-ing' in the most perfect way.
And don't miss the moment he tries to look up through batted eyelashes
Closing the book and turning off the light at the end of the story, Niall said: "That was some online Tumblr s**t right there," and he's not wrong.
Watch Niall Horan read fanfiction on Global Player