Tinder's New Feature Lets Your Crush Reject You In A Series Of Humiliating, Brutal Ways... Good.
4 October 2017, 14:42 | Updated: 4 December 2017, 11:10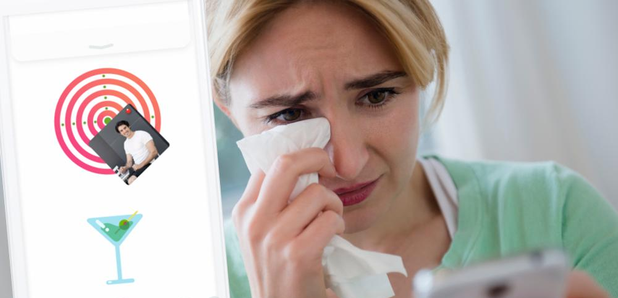 And now we'll be single forever. And ever.
Anyone and everyone who has Tinder has, at least 3,406 times in their life, been pied off on Tinder. Well, maybe 3,406, right? No? Just us? Sigh.
But you can live having your message of "Hey. You've been to the Taj Mahal too? I loved it there" being ignored. All you have to do is skip past that chat. Good. You're set to smash another day...
> Girl Goes On Tinder Date... Then Gets Stuck In A Window Trying To Retrieve Her Own Poo Bag
However, Tinder has now released an update which means you can't ignore your rejection - it will literally smack you in the face with your own eternal loneliness.
An in-chat feature will stop blokes from sending you those darned eggplant emojis, by allowing users to chuck a virtual drink in your face. Or if they can't even be bothered to waste their drink on you, a huge eye rolling emoji can fill your screen. Ouch.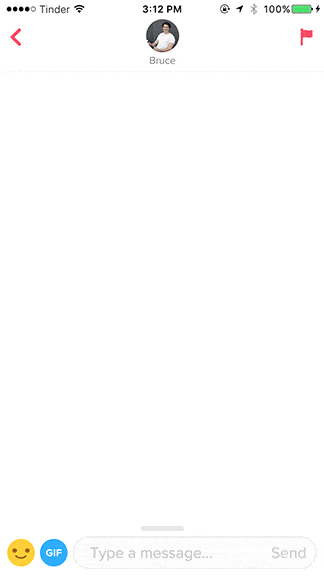 Pic: Tinder
Don't worry - they're not all bad. If, unlike us, you're actually good at flirting with your crush, you can get animated compliments; from a round of applause to a huge giggling face.
> Get Off Tinder, And Get On Our App - We Promise We Won't Chuck A Drink In Your Face There!
Remember the good ol' days when the worst that could happen was the person you fancied just swiping left on you? Those days are LONG gone.
Luckily for Roman, this feature wasn't around when Ariana completely rejected him on Tinder...