The New Instagram Update Allows You To Mute Those Mates You Don't Wanna Follow
23 May 2018, 13:56 | Updated: 23 May 2018, 14:05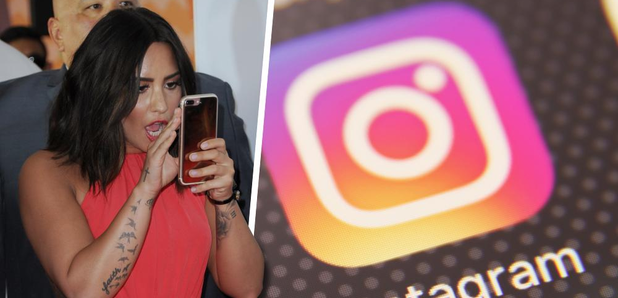 FINALLY... It's the one feature everyone wanted on Instagram, and now we can rinse people without even looking horrible!
We get it; you like to post photos of your smashed avocado every single morning. There's only so many times we can give it a pity Like on Instagram.
Luckily, the social media platform has listened to our prayers and given us a feature that is much needed - the ability to mute people you're following, without them ever knowing.
> Turns Out Instagram Might Have Been Withholding Your 'Likes' All This Time
[Insert maniacal laugh here]
If you're tired of seeing your ex's snaps with their new bae; or fed up of scrolling past your Aunt's stream of cat memes, then you can mute their account, meaning their photos will no longer appear in your feed.
Pic: Getty
You can, however, still see their photos if you go to their profile, and get notified about posts you've been tagged in by them. And the best part? They'll never, ever know you've muted them.
[Insert even more maniacal laugh here]
To mute an account, simply:
Tap the '...' menu in the corner of a post,
Choose whether to mute posts, or mute posts and stories
This feature won't be accessible to everyone just yet, but within the next few weeks, everyone will have the ability to shun whoever they want.
> We Know What App You Wanna Be On Now... Check Out Our App Now!
BRB. Just gonna go on a deep cleanse.