Even The Cast Of New Girl Don't Know If New Girl Is Returning For Another Season
13 March 2017, 14:37 | Updated: 4 December 2017, 11:10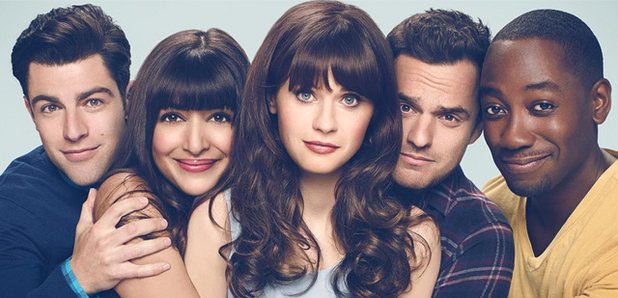 Say it ain't so.
Not gonna lie, we've spent most of this morning worrying about the future of New Girl after the comments that one key cast member has made.
Actor Jake Johnson has claimed that the show is unlikely to return for a seventh season.
That's just mind-blowing given how popular the show has been, isn't it?
It first aired way back in 2011 and has since become more and more popular with its sixth season currently airing in America.
The current series is due to finish in April and whilst the show's future is still undetermined, Jake Johnson has revealed that he isn't sure whether the show will be renewed for another season.
Hear that? That's the sound of our hearts breaking.
"Fox won't tell us", he commented on whether he knew if the show would return or not. "But we've shot a finale where, if this was the end, the core fan base would be okay".
OKAY?! WE'RE NOT OKAY.
New Girl follows the lives of 'dream girl', Jess (Zooey Deschanel) and her roommates Schmidt (Max Greenfield), Winston (Lamorne Morris) and Nick (Jake Johnson).
After FINALLY getting together (SPOILER ALERT) in the second series, the show has mainly focused on Jess and Nick's on/off relationship, before Zooey Deschanel headed off on maternity leave.
Whilst she's been away, Nick has grown close to Megan Fox's character, Regan, and so fans are hopefully that a reunion is imminent… which, we guess, could be a fitting ending for the show.
Jake Johnson, and his other New Girl co-stars are still under contract, meaning that if the show is renewed for another season, they HAVE to return, although the actor himself doesn't think it's likely as he added, "I think after this season it's done".
Jake Johnson has since tweeted; "Let's be clear. I have no idea if NG is coming back. I was doing an interview for #WinItAll & was asked my guess. We've been told it's 50/50"…
We guess we're just going to have to watch this space.
You May Also Like...